CESI Monitoring Project 03-2
Expansion of Benchmark Survey Points in the Big Cypress
Robert Sobczak
The original boundary of Big Cypress National Preserve, as established in 1974, was sized and shaped to enclose the watershed that delivers freshwater to the western arm of Everglades National Park – thereby protecting both the downstream coastal area and the watershed itself. In 1988, Congress passed legislation to add two parcels of land to the preserve. The larger of the two extended the northeast quadrant of the preserve up against the Hendry and Broward County lines.
While the original preserve is more or less a rain-driven watershed that is relatively immune from upstream water management practices, the addition lands are not. For decades, headwater inflows to the preserve's northeastern addition lands have been modified by canal and levee diversions. Water flows will be partially restored to this area as a result of two projects: the Big Cypress Seminole Tribe's Water Conservation Plan and the L28I Modification Project.
With these projects comes a need to conduct detailed characterizations of pre-drainage, current, and target hydrologic regimes for the affected natural areas. This CESI-funded project established a vertical datum elevation transect along Nobles Grade, the main north-south grade that transects the addition land, which serves as a baseline for future hydrologic monitoring and assessment in the Kissimmee Billy Strand area of the preserve's northeast addition.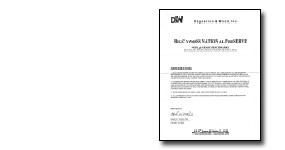 Final Report
(PDF, 1.7 MB)
Contact the principal investigator directly with questions about this study.
Last updated: April 14, 2015