CESI Monitoring Project 01-4
Porta-PSTA Mass Balance (Destructive) Sampling: Periphyton-based Stormwater Treatment Area (PSTA) Research and Demonstration Project
Lori Wenkert

Restoration efforts endeavor to not only return greater quantities of freshwater to the remnant Everglades, but also attain a level of water quality necessary for the continued health of the ecosystem. Periphyton-based Stormwater Treatment Areas (PSTAs) are one of the technologies currently available to reduce high loads of nutrients from waters entering the watershed.
This CESI project funded the operation and monitoring of demonstration PSTAs to assess their potential efficacy downstream of more tranditional stormwater treatment areas. The results of the study help illuminate the potential interaction between PSTAs and targeted phosphorus, clacium, and organic matter.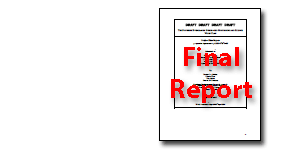 Final Report
(PDF, 4.9 MB)
Contact the principal investigator directly with questions about this study.
Last updated: October 3, 2018