CESI Modeling Project 01-10
Data Quality Control, Time Series Analysis and Statistical Modeling of Salinity and Canal Discharges in Biscayne National Park
Jiangang Luo & Joseph E. Serafy

The National Park Service relies upon the best available information in managing park resources. To that end, many parks boast long-term monitoring programs to help establish baseline data and track changes over time. For well over a decade, Biscayne National Park has utilized a network of sampling sites to monitor water quality in and around Biscayne Bay.
This CESI-funded investigation provides an unbiased assessment of past data collection in the park and offers useful guidance to garantee high-quality data acquisition in the future. Investigators also conducted time series analysis and multiple regression modeling on available data sets.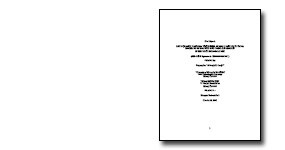 Final Report
(PDF, 312 KB)
Contact the principal investigator directly with questions about this study.
Last updated: April 14, 2015