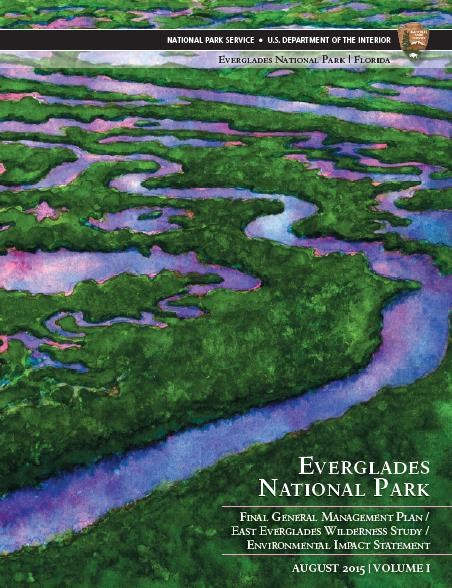 Everglades National Park - General Management Plan (GMP) Update - May 2016
The National Park Service released the Final General Management Plan/ East Everglades Wilderness Study/Environmental Impact Statement (GMP) in August 2015. The Record of Decision (ROD) approving the plan was signed by Regional Director Stan Austin on October 23, 2015. To view or download GMP documents, click here. For specific questions or additional information contact Fred Herling, Park Planner, at e-mail us or 305-242-7704.
Implementation of the initial set of priority projects identified in the GMP is underway and the first set of projects are expected to be in place later in 2016. Details will be announced as those implementation dates become known. If you would like to be added to the GMP e-mail list so you can be aware of all upcoming activities, send an e-mail to Fred.

Joe Bay is Open to Non-Motorized Boating

Florida Bay - New Access Corridor Markers and Signs