Joe Bay is Open to Non-Motorized Boating
Joe Bay and Snag Bay were re-opened to public use as a non-motorized boating and catch-and-release fishing area on November 24, 2016. This comes after more than 30 years as a closed area, largely to support the recovery of the American crocodile.

There are four creeks that provide access from Trout Lake to Joe Bay and adjacent Snag Bay (see map). Visitors will be required to use a paddle or push pole to enter the area, and boats with a combustion engine and/or trolling motor must remove them from the transom and/or bow before entering the area.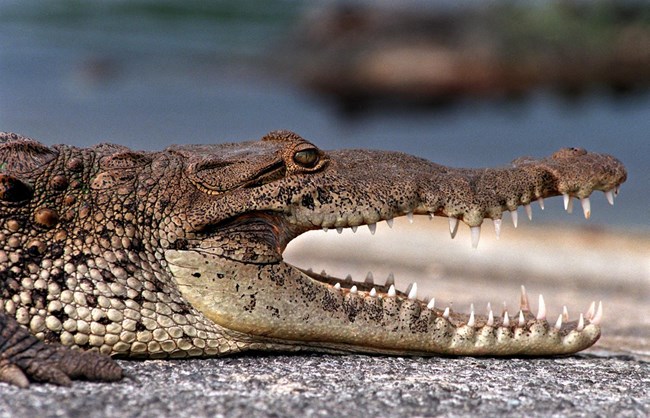 Joe Bay and Snag Bay were part of the "Crocodile Sanctuary" closed to public entry in 1980 for the protection of the American crocodile and other endangered species. Other areas of the "Crocodile Sanctuary" (e.g., Little Madeira Bay and all other creeks and ponds) will remain closed to the public.
In the coming year, the park will implement additional high-priority GMP projects. These include launching the park's boater education and permit program, enhancing protection and access in Florida Bay, establishing the Everglades Paddling Trail, and providing enhanced maps and electronic navigational tools to the public that reflect the changes identified in the GMP.
Last updated: February 11, 2019