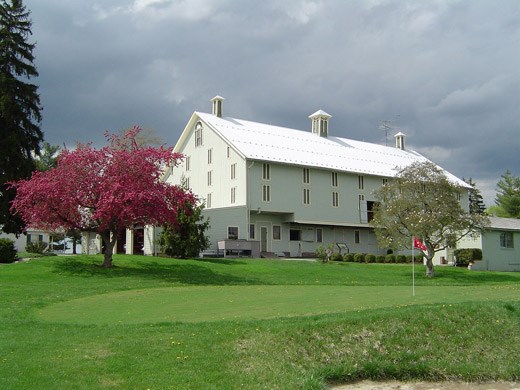 Eisenhower National Historic Site comprises 690 acres and includes four farms, three of which were used by President Eisenhower for his show herd of black Angus cattle. Today the farm is maintained as it was during the Eisenhower years and the President's home retains nearly all its original furnishings. You are invited to tour the home and grounds, and take a walk to the cattle barns and skeet range.
To help plan your visit, check out these pages:
BASIC INFORMATION
Information about operating hours, fees, and group reservations.
DIRECTIONS AND TRANSPORTATION
To visit Eisenhower National Historic Site, purchase your tickets at the Gettysburg National Military Park Visitor Center and Museum at 1195 Baltimore Pike. Entrance to the site is by shuttle bus which departs from the Visitor Center throughout the day.
THINGS TO DO
Check out the variety of talks, tours, and activities offered at the site.
CALENDAR
Eisenhower NHS hosts a variety of special events throughout the year including World War I Day in May and WWII Weekend in September.
Click Here to view the official park map of Eisenhower National Historic Site.