History & Culture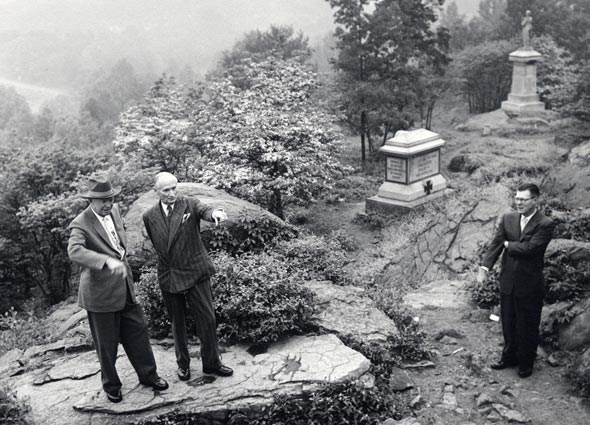 EISENHOWER AT GETTYSBURG
President Eisenhower bought his Gettysburg home in 1950, but his association with the town and battlefield actually began back in the spring of 1915 during his West Point days. more...
IKE AND THE CIVIL WAR
From boyhood to retirement, the Civil War greatly influenced Eisenhower. A look back at how the Civil War wove like a thread through Ike's life... more...
EISENHOWER VIRTUAL MUSEUM EXHIBIT
Visit the virtual multi-media exhibit that celebrates the lives of the Eisenhowers. View some of the 40,000 artifacts in the site's museum collection. more...
FOR MORE INFO ON IKE..
Visit the Dwight D. Eisenhower Presidential Library and Museum web site. Check out the variety of Ike related topics listed under ALL ABOUT IKE in their home page directory. more...


Last updated: September 16, 2021