Christmas with the Eisenhowers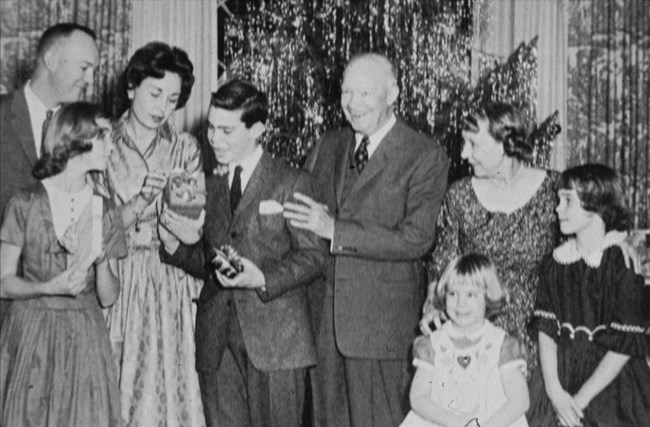 "...May each of us strive to do our best to bring about better understanding in the world. And may the infinite peace from above live with us and be ours forever, and may we live in the confident hope that it will come.... To each of you--wherever you may be--from Mrs. Eisenhower and me: a very Merry Christmas"
President Dwight Eisenhower, remarks while remotely lighting the National Christmas tree, December 18, 1955
Christmas was a special season of the year for the Eisenhowers. Explore the significance of this time of year for Ike and Mamie with these resources and programs.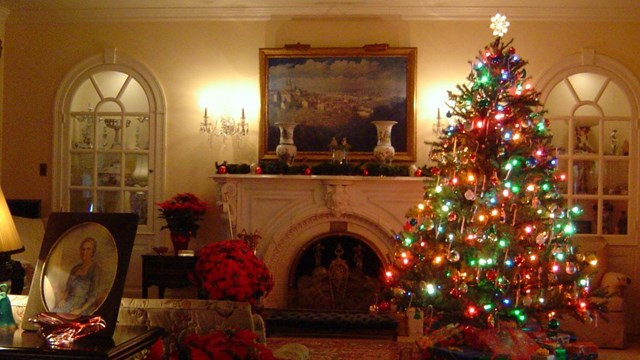 Christmas Decorations at Eisenhower
A photo gallery of the Eisenhower home in the Christmas season.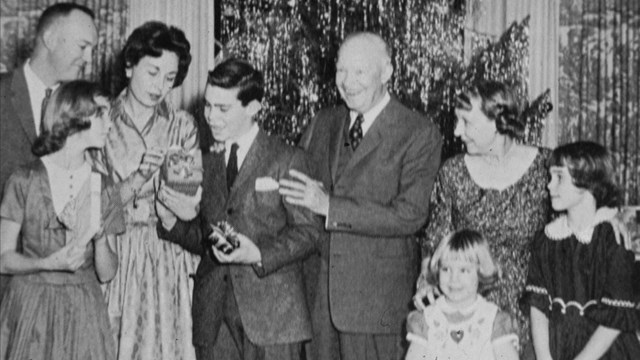 Christmas with the Eisenhowers
Learn more about how the Eisenhowers celebrated the Christmas season.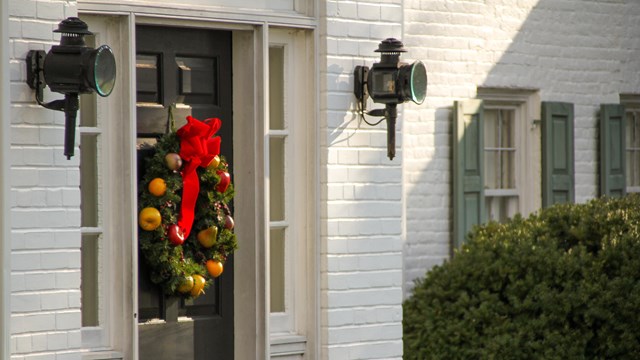 A Virtual Christmas Tour
Join Park Ranger Alyce Evans for this virtual tour of the Eisenhower home during the Christmas season.
Last updated: October 10, 2023