Things To Do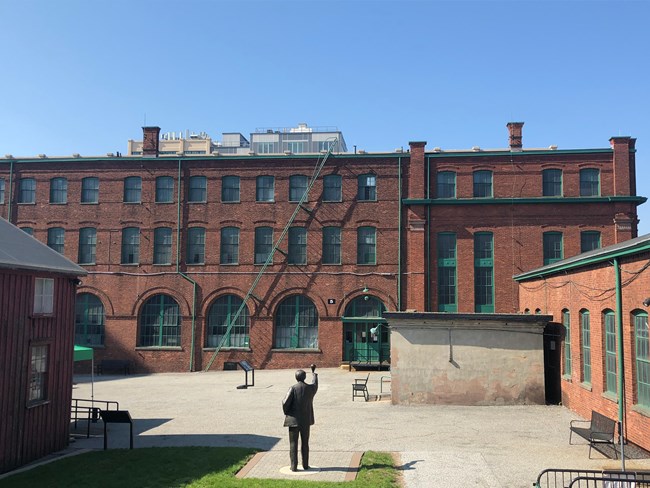 Laboratory Complex and Glenmont Grounds and Out Buildings

The Laboratory and Glenmont Grounds and out buildings are open to visit Friday, Saturday, and Sunday 10am – 4pm.

Visitors can enter the following visitor facility buildings at the Laboratory Complex and Glenmont Estate grounds,
10 AM to 4 PM, every Friday, Saturday and Sunday:
Visitor Center (Building 1) which includes the park orientation film and the museum store which will also re-open.
Main Laboratory Building (Building 5) which includes Thomas Edison's library, machine shops, music room, and other exhibits.
Glenmont Greenhouse where volunteers from the Short Hills Garden Club and park volunteers care for a variety of exotic plants like those grown by the Edisons.
Glenmont Garage which contains Thomas Edison's historic vehicles (as staffing allows)

With public health in mind, the following visitor facilities remain closed at this time:
Glenmont Mansion
Chemistry Laboratory at the Laboratory Complex (although visitors can look into the building, they may not enter the facility at this time)
Occupancy levels will be enforced by staff and volunteers and signed at each building. One-way visitor traffic flow will be instituted within the buildings, and benches and other seating inside facilities will be removed to discourage congregating and promote social distancing. Consistent with CDC recommendations and State of New Jersey and Department of the Interior policy, masks must be worn inside buildings by those visitors who are not yet fully vaccinated.
Visitor Center at the Laboratory Complex has:
Passport Stamps
Information
Only place to obtain your pass to Glenmont
Junior Ranger activity sheet - earn your Junior Ranger Badge!
New cell phone tour of the Laboratory Complex Courtyard. Learn what the buildings were used for as well as stories of the Laboratory and Thomas Edison. Access via guide by cell stops numbered throught the park, or via the NPS app, available for download here.
Restrooms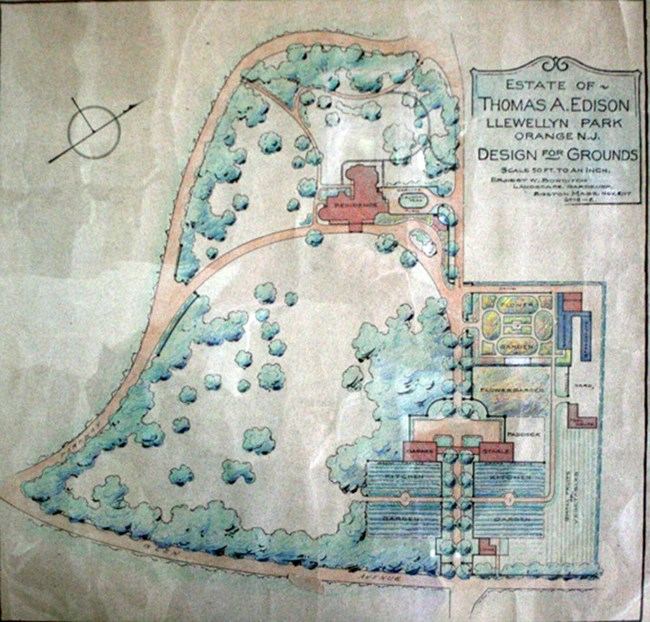 The Glenmont Grounds, Greenhouse and Garage (as staffing allows) are open at this time. Friday, Saturday, and Sunday 10am - 4pm

*A car pass must first be obtained at the Laboratory Complex Visitor Contact station in order to drive to Glenmont.

While at Glenmont, enjoy the Glenmont Grounds cell phone tour. Access it via preceding link or via the NPS app, available for download here. The tour will give you a history of the estate as well as many family stories.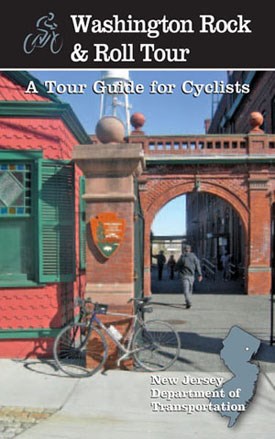 Washington Rock & Roll Tour
Enjoy biking? Thomas Edison National Historical Park is one of the stops along the Washington Rock & Roll Tour. The bike route begins and ends at the parking lot of Bernard M. Degnan Park on Alisa Drive adjacent to West Orange High School. Along the ride you will also pass by Verona Park, Montclair Arts Museum and even South Mountain Reservation and Turtle Back Zoo. If you are looking for a different way to come visit the park, check out their brochure on the tour . For more biking information and other tours, check out the website for the Department of Transportation www.state.nj.us/transportation/commuter/bike/tours/shtm


Last updated: June 30, 2021