Alerts & Conditions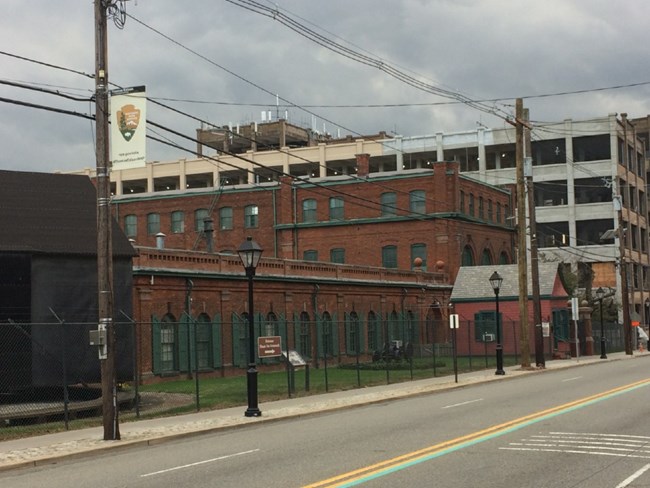 ** Important Information to help you plan your visit**

Thomas Edison NHP has reopened the Laboratory Complex grounds with a visitor contact station for information and passport stamps, as well as Glenmont grounds passes. The Glenmont grounds are also open.

The Laboratory grounds, visitor contact station and Lab restrooms, as well as the Glenmont grounds, will be open Friday, Saturday, and Sunday from 11 am to 4 pm.

A new cell phone tour of the Laboratory courtyard and the life and accomplishments of Thomas Edison is also available.

While we are operating on a limited basis there is still plenty to see and learn.
In addition, entry fees are waived and the following spaces will be open from 11 am to 4 pm Friday, Saturday and Sunday:
Both visitor parking lots located on Main Street and Glenmont lot.

Laboratory Courtyard/Grounds only

Laboratory Courtyard cell phone tour (information is available at the visitor contact station on request)

Glenmont Grounds only-

Glenmont Grounds passes must be obtained from the laboratory visitor contact station
Prohibited activities include:
large group gatherings and activities

picnicking
Permanent restroom at the Laboratory Complex are now open (mask required.)
Portable restroom units are available for public use on the Glenmont Grounds.
With public health in mind, the following facilities remain closed at this time:
All public buildings including the

Glenmont Mansion
The health and safety of our visitors, employees, volunteers, and partners continues to be paramount. At Thomas Edison NHP, our operational approach will be to examine each facility function and service provided to ensure those operations comply with current public health guidance and are regularly monitored. We continue to work closely with the NPS Office of Public Health using CDC guidance to ensure public areas and employee workspaces are safe and clean for visitors, employees, partners, and volunteers.

While these areas are accessible for visitors to enjoy, a return to full operations will continue to be phased and services may be limited. When visiting, the public should follow local area health orders, park vehicles in designated parking spaces and avoid crowding.
The
CDC has offered guidance
to help people recreating in parks and open spaces to prevent the spread of infectious diseases. We will continue to monitor all park functions to ensure that visitors adhere to CDC guidance for mitigating risks associated with the transmission of COVID-19 and take any additional steps necessary to protect public health.
Details and updates on park operations will continue to be posted on our website www.nps.gov/edis or on Facebook and Instagram using our social media handle: @ThomasEdisonNHP.
Updates about NPS operations will be posted on www.nps.gov/coronavirus.
Last updated: May 20, 2021