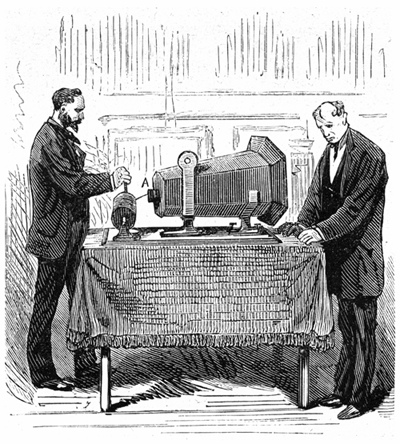 What did Scott intend his phonautograph to do?
In his words, Scott sought to make spoken words "write themselves"—what today we'd call "voice-to-text" technology. Moreover, he speculated that subtle nuances of expression could be read by eye from the intricate, wavy lines made by speaking. In practice he could see volume, pitch, and other elements of expression in his recordings. But neither he nor anyone else could actually read the recordings as texts.
Was Scott's phonautograph useful and used?
Most certainly! The phonautograph made sounds both visible and permanent. It was one of the first instruments to graph natural phenomena, and as such it was used in laboratories and universities for decades. It informed the nascent field of acoustics.
If Scott's phonautograph was so significant, why was it essentially forgotten and only recently remembered?
Because technology did not exist to prove it captured the full complexity of the sounds it heard. Only recently have digital technologies made this possible. Hearing Scott's voice makes his accomplishments seem more real.