Date:
May 16, 2009
Contact:
Carla Beasley, (435) 781-7700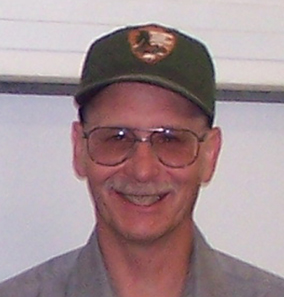 Superintendent Mary Risser announced that the Operator Certification Commission recently recognized Merlin Mott for his years of service providing safe drinking water for the staff and public. The Operator Certification Commission is a branch of the Division of Drinking Water in the Department of Environmental Quality.
The award stated that "members of your community have benefited from your efforts by being supplied with a safe and adequate supply of drinking water. Many times the efforts and countless hours, which have gone into ensuring that the water served to your community is safe, go unnoticed. The Operator Certification Commission would like to commend you and let you know that your efforts are highly appreciated in supplying your community with the most precious resource of life, safe drinking water."
"Merlin has worked at Dinosaur National Monument since 1985," stated Risser. "In addition to providing safe drinking water to park residents and employees, millions of monument visitors have benefited from his service. We welcome the opportunity to recognize Merlin's consistent high quality work."
--NPS--