Distance Learning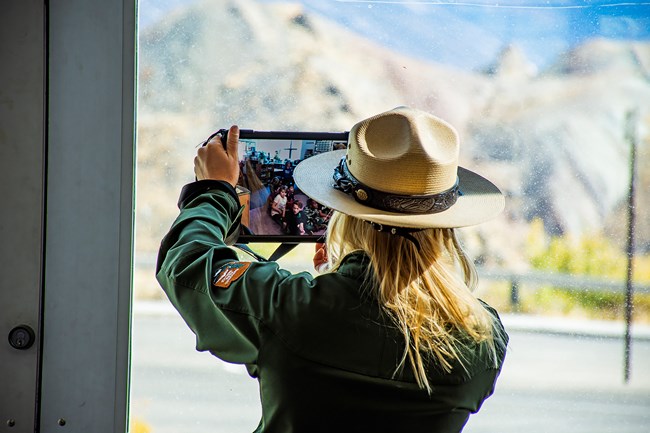 We provide distance learning experiences for classrooms around the world to learn more about the monument! We offer programs from October to March and spaces are limited. Spaces are filled on a first-come, first-served basis.

Park Rangers bring your class on a journey to the late Jurassic to learn about fossils, dinosaurs, and paleontology revealed in the Quarry Exhibit Hall. Tour one of the most famous dinosaur quarry sites in the world, which was discovered here in 1909. Fossils excavated from this site are on display in museums throughout the world.

A section of the quarry was preserved, and today, the wall contains 1,500 fossils left in place as they were found. In this lesson, students can learn about fossils, dinosaurs, geology, geologic time, earth history, and adaptations.

Virtual field trips last approximately 30-45 minutes, which includes time for the students to ask questions with the ranger. Rangers can adjust this depending on the age and interest of the students or the class schedule.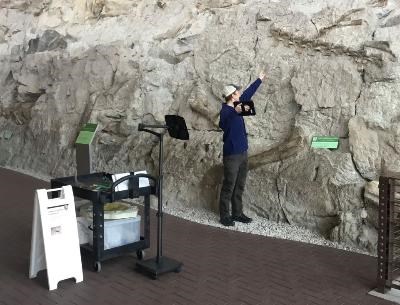 IMPORTANT: To request a virtual field trip for the 2020-2021 school year, please email us.
We offer programs on Tuesday, Wednesday and Thursday at 10am & 2pm Mountain Time, based on staff availability. We offer programs from October through March.
In your email request, please include:
- Time & date requested (its helpful to have multiple options)
- Grade level
- Location
- Preferred virtual learning platform
Last updated: October 2, 2020