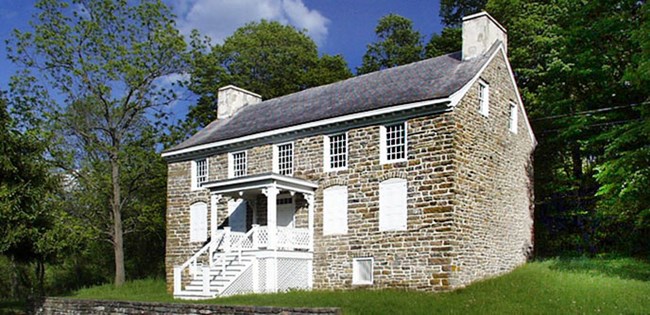 Length: 1.0 mile, one-way
Difficulty: Moderate
Elevation Change: 226 feet
Trailhead Location: directions to Walpack Center trailhead | directions to trailhead at the Van Campen Inn
Soldiers who fought in the French and Indian War and American Revolution utilized this trail to move men and material from Elizabeth Town, NJ, to Fort Johns, which was located just uphill from where the Van Campen Inn stands today. Highlights of this trail include the former site of Fort Johns, an African American slave cemetery and the remnants of old farmsteads. To extend the hike, the Walpack Ridge Trail offers views of mountaintop ponds and mixed woodlands.
Other Information: restrooms are seasonally available at both trailheads