Hunting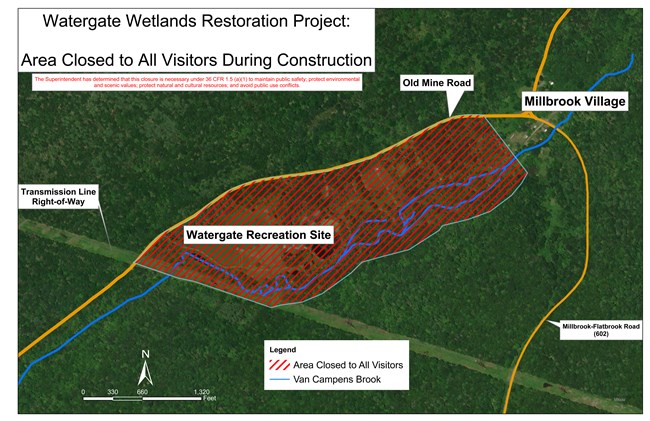 Temporary No Hunting Zone: New Jersey
While important remediation work is being done at Watergate Recreation Site, the area around this location is off limits to all activities, to include hunting, until work is completed. The affected closure area includes all land east of Old Mine Road, from the power line transmission right-of-way, to Millbrook Village. Please help us to keep everyone safe by avoiding this active construction area. We appreciate your patience and hope you have a safe and successful hunting season.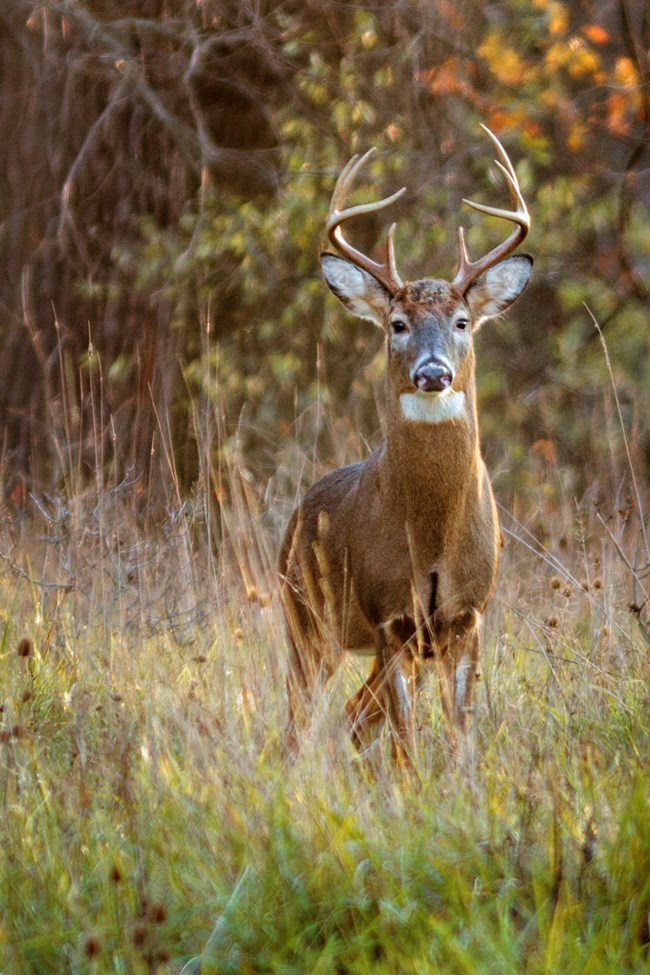 Hunting in Delaware Water Gap National Recreation Area

The Delaware Water Gap National Recreation Area and Middle Delaware National Scenic and Recreational River offer excellent opportunities for hunting.

These activities are permitted in most areas of the park during the appropriate state-specific seasons, and with the required licenses. We ask that hunters follow all state and federal regulations while hunting in the park. Your safety is our top priority, but this is a team effort and our hunting visitors are an important part of that team. We need you to be the example for others. This helps to make this and other outdoor recreation activities safer for everyone. We appreciate your cooperation and hope you have a great hunting experience in the park.

With over 70,000 acres of land, most of which is available for hunting, there are few areas in the region that offer this level of opportunity for hunting and outdoor recreation fun. You won't be disappointed by the game or the challenge of the hunt.

Please follow all applicable state and federal laws while hunting in the park. Lives depend on it, including yours.

Happy Hunting!





No Hunting Areas

No hunting is allowed in areas designated as Safety Zones; on established or designated public roads and parking areas; or developed areas and/or trails listed below:
All unharvested agricultural lease crop fields
Bushkill Access
Chado Farm Area
George W. Childs Park
Cliff Park Inn, grounds and golf course
Dingmans Falls Area, from the upper observation platform to the East edge of the parking area and 450 feet either side of Dingmans Creek
Dingmans Campground Area, including the Delaware River and shoreline of the river adjacent to the Campground (Pennsylvania shoreline) and across from the campground (New Jersey shoreline)
Dingmans Access
Dingmans Maintenance Area and Ranger Station Area
Dutch Reformed Church of Minisink
Eshback access
Hialeah Picnic Area
Hidden Lake Recreation Site
Camp Ken-Etiwa-Pec
Kittatinny Point grounds and along the Delaware River 450 feet up river from the Western end of the parking lot and 450 feet down river of the East end of the Picnic Area
Milford Beach
Millbrook village Area
Mohican Outdoor Center
Peters Valley School of Craft Area
Pocono Environmental Education Center
Raymondskill Falls Recreation Site
Rivers Bend Group Campsite • Smithfield Beach
Toms Creek Picnic Area
Turtle Beach
Valley View Group Campsite
Van Campen Inn
Walpack Center Area
Watergate Recreation Site
Weygadt Maintenance Facility and Parking Area
Prohibited Hunting Related Activities:
Trapping is not permitted in the park.
Tree stands are prohibited from being mounted in any way that damages or otherwise puts a hole in any tree. Strap mounts are allowed as long as no damage is made to any tree
Tree stands must be removed daily and may not be left overnight under any circumstances
Bait Hunting is prohibited within the park
The use of lures and scents for hunting is prohibited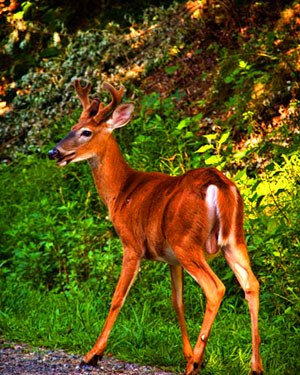 Hunting Regulations
Whitetail deer, pheasant, and bear are just some of the game found in the park. Hunting is permitted in most areas of the park, during the appropriate state-specific seasons, and with the required state licenses.



Hunting in the park is governed by both state and federal laws. Additionally, hunting within the park bounderies is authorized with certain restrictions by the park superintendant, whom is the authorized government representative for the park. The park specific rules for hunting are outlined in the Superintendent's Compendium of Park Regulations.




Want to read the Superintendents Compendium for yourself?
New Jersey Hunting Regulations
Below is a link to the New Jersey state hunting rules and regulations
Pennsylvania Hunting Regulations
Below is a link to the Pennsylvania State hunting website
Need More Information?

For more information about hunting and fishing in the park, call the Delaware Water Gap National Recreation Area at (570) 426-2452.
Last updated: November 30, 2021