Conashaugh View Trail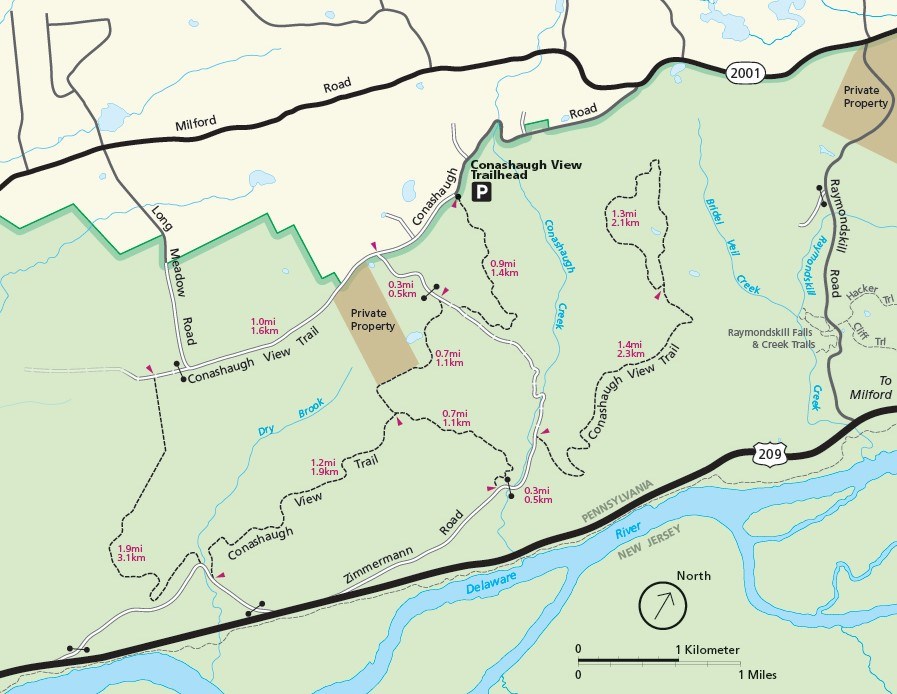 Length: 8.7 miles
Difficulty: Moderate
Elevation Change: 515 feet
Trailhead Location: Directions to Conashaugh View trailhead
The Conashaugh View Trail offers almost 9 miles of trail for hikers and horseback riders with their own horses. Hikers should be alert to, and yield to, horseback riders. The trail meanders through forests in the lowland and upland forests and a couple of different streams provide a peaceful setting for a ride or long hike.
Other Information: Horses permitted on these trails.
Restrictions: Horses are not permitted at the Marie Zimmerman house and farm.
Last updated: July 15, 2022