NATURE & SCIENCE: Animals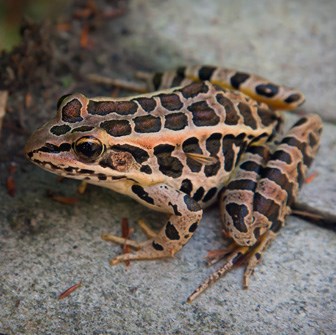 The recreation area boasts 25 species of frogs,toads and salamanders which live or breed in the park's diverse aquatic and wetland habitats.
Visitors may glimpse red-backed salamander, or perhaps the northern dusky salamander, under a rotting log. On rainy nights in late winter, look for spotted newts, wood frogs and Jefferson and spotted salamanders crossing roads on their way to breeding ponds. Soon after, a deafening chorus of spring peepers will announce spring's arrival.
With the coming of warmer weather and longer days, visitors to any of the park's lakes or ponds are sure to hear the bellow of the bullfrog.


Last updated: November 3, 2017