Be a Junior Ranger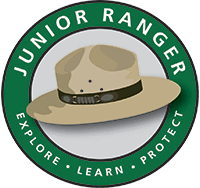 What's a Junior Ranger?
"Explore, Learn, and Protect!" The Junior Ranger motto is recited by children around the country; each taking an oath of their own to protect parks, continue to learn about parks, and share their own ranger story with friends and family.
Many national parks offer young visitors the opportunity to join the National Park Service "family" as Junior Rangers. Interested youth complete a series of activities, share their answers with a park ranger (or mail their booklet to the park), and receive an official Junior Ranger badge and Junior Ranger certificate. Junior Rangers are typically between the ages of 5 to 13, although people of all ages can participate. We like to see kids of all ages getting involved in their park, so don't be shy. Ask us about the Junior Ranger program during your next visit. If you are unable to visit us, please send us an
email
, or call our park headquarters at
570-426-2452
.
If you would like a copy of our Junior Ranger River Safety booklet mailed to you send us an
email
and we'll be happy to get a book in the mail to you right away. All you need to do is complete the activities, send the booklet back to us, and we will send you your very own Junior Ranger badge. We look forward to sharing the park with you.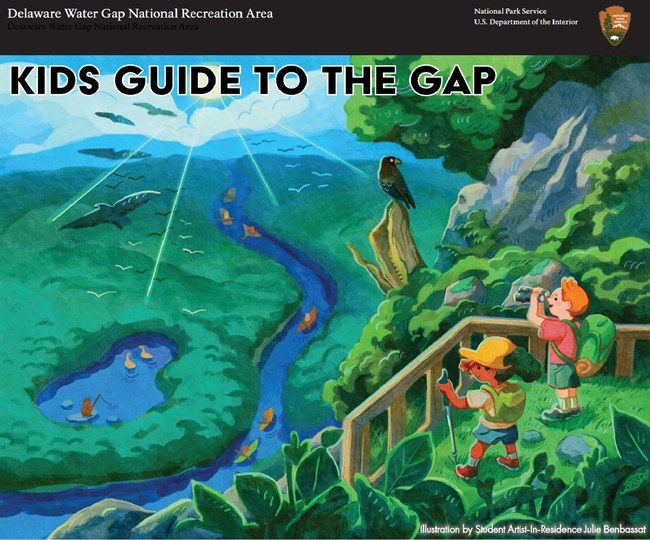 Want to be a Delaware Water Gap National Recreation Area Junior Ranger?
Our park, like most National Park Service sites, has a Junior Ranger program. It's a great way to learn about a park, but also to make a fun memory. We want you to explore, learn, and enjoy your visit. We want you to love this place as much as we do. We think one of the best way to explore a park is to do their Junior Ranger program.

We rangers love to visit other park sites and it is pretty normal for us to check out the park Junior Ranger activities they have. It's a fun way to learn about a place and walk away with a badge and fun memories that will last a lifetime. We hope you feel the same way. That's why we offer you our Kids Guide to the Gap. Our Junior Ranger newspaper filled with activities and tips for a fun visit. We hope you enjoy it as much as we do.

Click here to download your own Kids Guide to the Gap.

Want some more online activities?
Find your park online with interactive and printable activities. View special places within parks from your living room. Watch wildlife, geyers, and other activity in real time. Discover your favorite subjects or search for your favorite places. Here's a link to the National Park Service's Kids in Parks page. There are all kinds of online activities for young people to enjoy and connect with their national parks . Explore away and have fun!


Last updated: March 17, 2023