Mosaic Canyon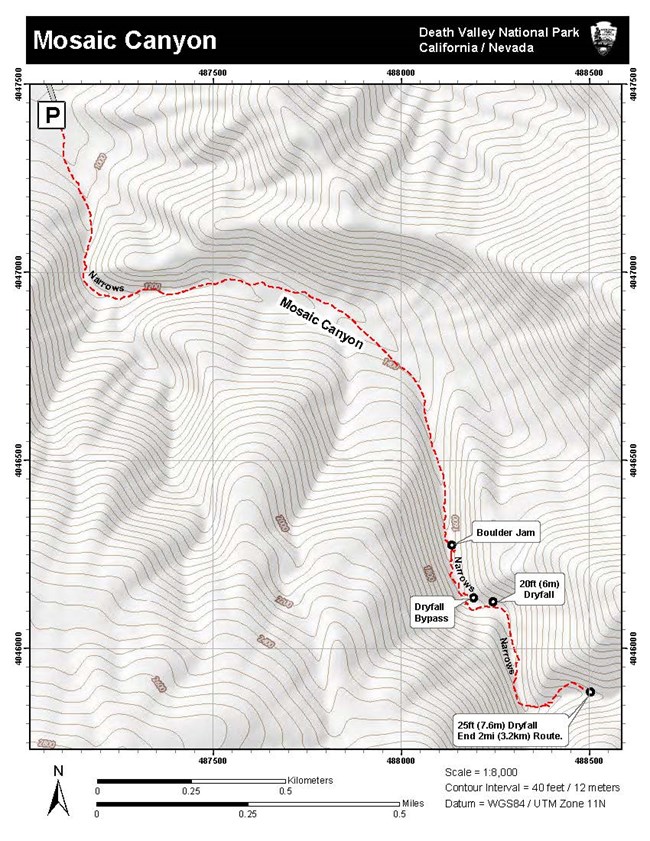 Distance:
4 mi (6.4km) out and back, round trip.
Time:
2.5 - 3 hours, round trip.
Difficulty:
Moderate to Difficult
Elevation Gain:
1,200 ft (366m)
Location
: The 2.3 mile (3.7km) unpaved Mosaic Canyon Road is located in Stovepipe Wells Village just across from Stovepipe Wells Campground. The road is typically passable in a sedan.
Parking:
A large gravel parking area. Buses and large RV's not recommended.
Closest Restroom:
Stovepipe Wells Village at the General Store and Restaurant
.
GPS Data:
GPS data for the unmarked route is for supplemental purposes only. Take a map and compass when exploring the trail-less wilderness.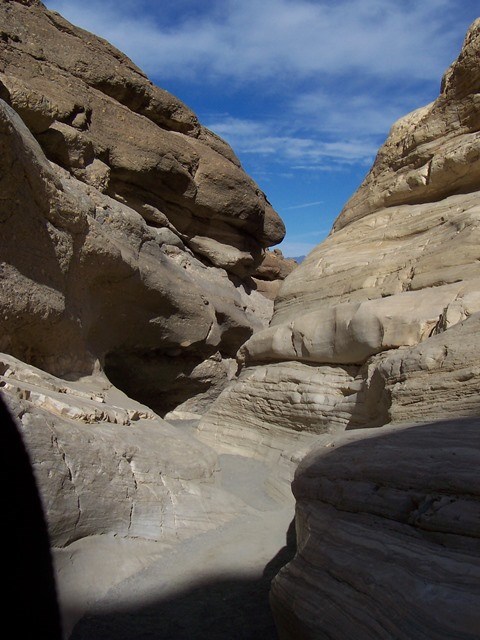 Route Description
From the parking area, proceed up the rocky wash and into the canyon. Within the first 0.25mi (0.4km), the canyon abruptly narrows as the smooth marble walls of Noonday Dolomite take shape around you. The passing of grit-laden flash floods have scoured the narrow canyon and polished the smooth marble walls to a beautiful finish. Use caution hiking on the smooth slippery surfaces. You are entering
designated wilderness
.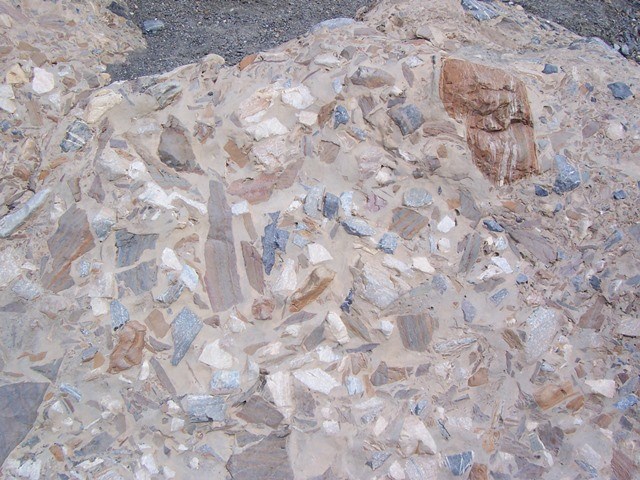 As you proceed up the canyon, look for outcroppings of the canyon's namesake formation; Mosaic Canyon Breccia. It's composed of tiny angular fragments of various types of parent rock locked within a natural cement.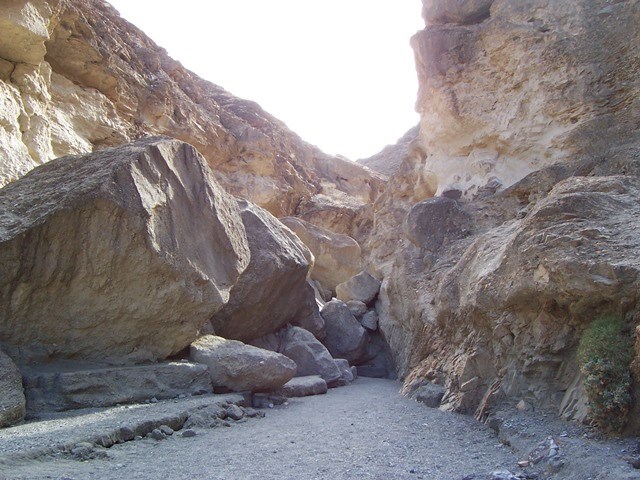 Approximately 1.3mi (2km) into the canyon, a seemingly impassable boulder jam marks the end of the hike for many visitors. Adventurous hikers may choose to crawl between the boulders on the left (east) side of the jam in order to gain access to the hidden bypass route and the second set of uniquely carved narrows. The smooth surfaces composed of colorful breccia chutes and dryfalls hidden within tight canyon bends are welcome surprises.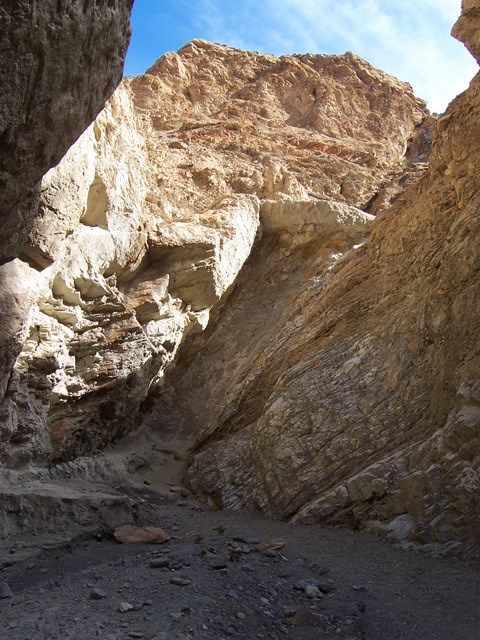 Just beyond the second set of narrows (0.2mi/0.3km), the route appears to end once again at a 20ft (6m) high slanted dryfall pinned deep between vertical canyon walls. Climbing is not recommended, instead backtrack down the canyon approximately 180ft (55m) and look for a faint footpath up the western wall. Those with a fear of heights may want to turn around here. This informal route is gradual enough to simply walk up the rocky slope where a well-defined bypass trail is revealed 40ft (12m) above the canyon floor leading you up the canyon and then back down into the main drainage above the dryfall.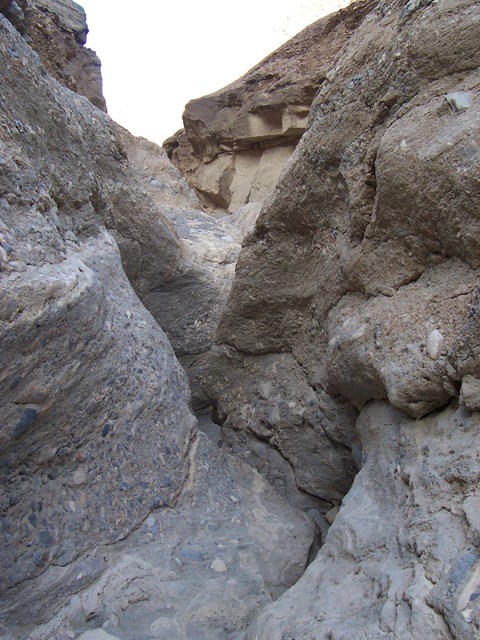 To reach the 3
rd
set of narrows continue for 0.3mi (0.5km) to a shallow, but narrow passageway filled with contorted, polished surfaces that keep the hike challenging as you reach the end of the route. Continue deeper into the canyon around one last bend between towering walls before ending at a 25ft (7.6m) vertical dryfall in a dramatic amphitheater. Avoid the ridge trails, instead return cautiously via the same 2mi (3.2km) route.
Last updated: October 6, 2021