News Release
Park reopens more flood-damage areas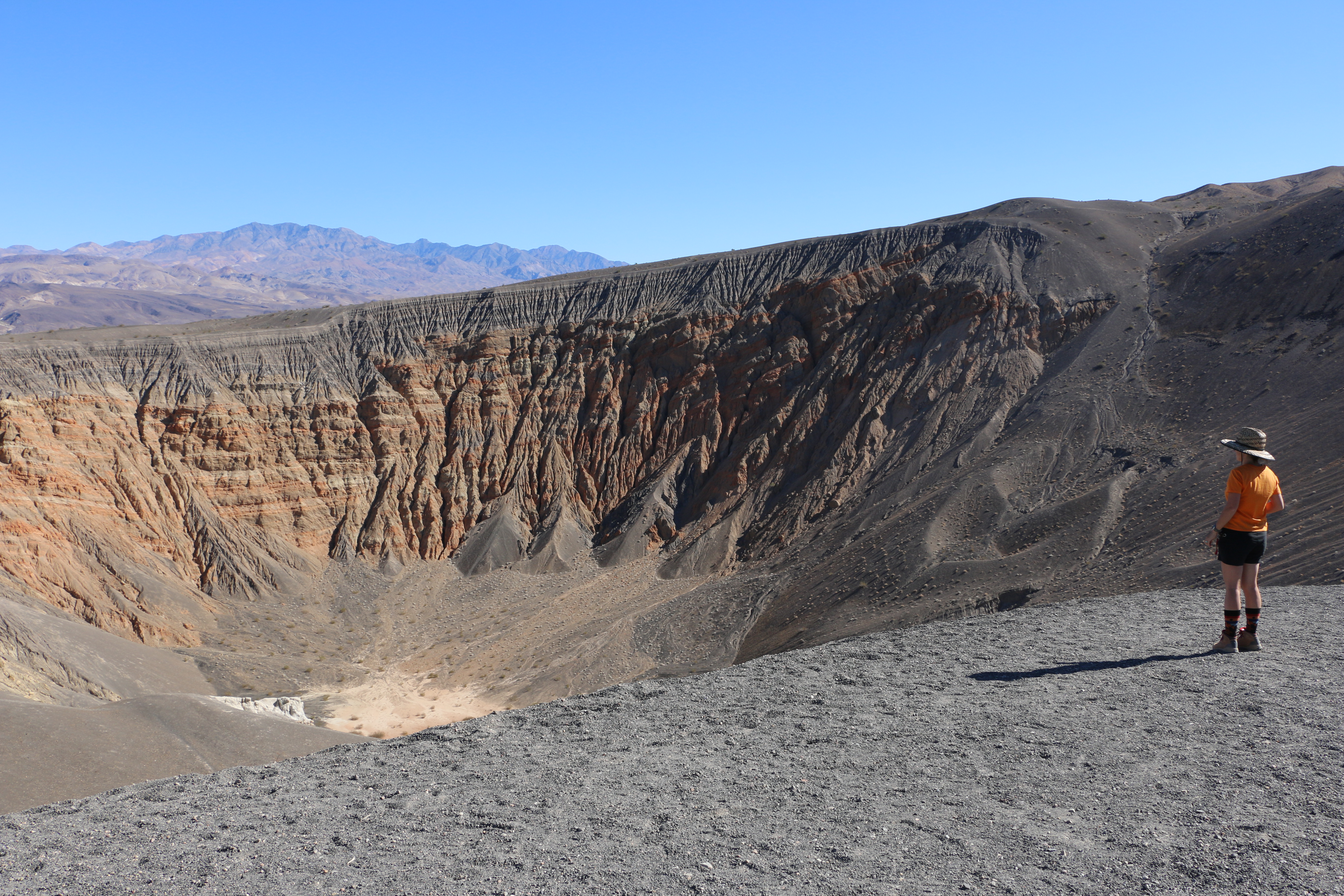 News Release Date:
February 10, 2023
Contact: Abby Wines, 760-786-3221 (media inquiries only)
Contact: e-mail us, 760-786-3200 (general public)
DEATH VALLEY, Calif. – Death Valley National Park opens North Highway, continuing its digging out from last summer's historic flash floods. However, those intense summer rains do not seem to be triggering a hoped-for 'superbloom.' 
North Highway reopens
On Thursday afternoon, the National Park Service reopened North Highway. This paved road had been closed since August 5, 2022 due to extensive flood damage.

North Highway provides access to Mesquite Springs Campground and Ubehebe Crater, both of which are also now open.

A contractor replaced washed-away asphalt and road base, removed up to 3 feet of debris from the road surface, and filled in undercut shoulders. Drivers should use caution until the end of February as road striping and other detail work will continue with delays possible.

The project was funded by Federal Highway Administration via the Emergency Relief for Federally Owned Roads (ERFO) program. ERFO assists federal agencies with the repair or reconstruction of federally owned roads that are open to public travel, which are found to have suffered serious damage by a natural disaster over a wide area or by a catastrophic failure.

Some northern park roads are still closed. Mud Canyon, Racetrack Road, and the two-way end of Titus Canyon Road are likely to open by late February. Scotty's Castle will remain closed through August 2024.  
Park is beautiful without a 'superbloom'
'Superbloom' is an unofficial term used to describe unusually spectacular spring blooms. In Death Valley National Park, this event happens about once a decade.

"Death Valley is beautiful – with or without a carpet of flowers," said Superintendent Mike Reynolds. "This spring we are predicting an average flower bloom."

While the park is not forecasting a superbloom, there should be flowers in low elevations from late February through early April. Higher elevations will bloom through June.

The park received record rainfall during last summer's monsoon season. August 5 was the rainiest day ever recorded at the Furnace Creek weather station: 1.70 inches. For context, the park averages 2.20 inches -- over a full year.

However, timing is everything. "Rain on Tuesday does not always yield flowers on Thursday," Reynolds quipped. "But rain in August may be too early to sprout flowers in March."

Fall rain appears to be a key ingredient in the last three superblooms. The spectacular flower displays of 1998, 2005, and 2016 were preceded by 1.6, 2.7, and 1.3 inches of fall rain. Death Valley received about 0.3 inches of rain last fall.

"The canyons, sand dunes, and night skies here are amazing," said Reynolds. "And spring is an ideal time to visit Death Valley."
Last updated: February 10, 2023