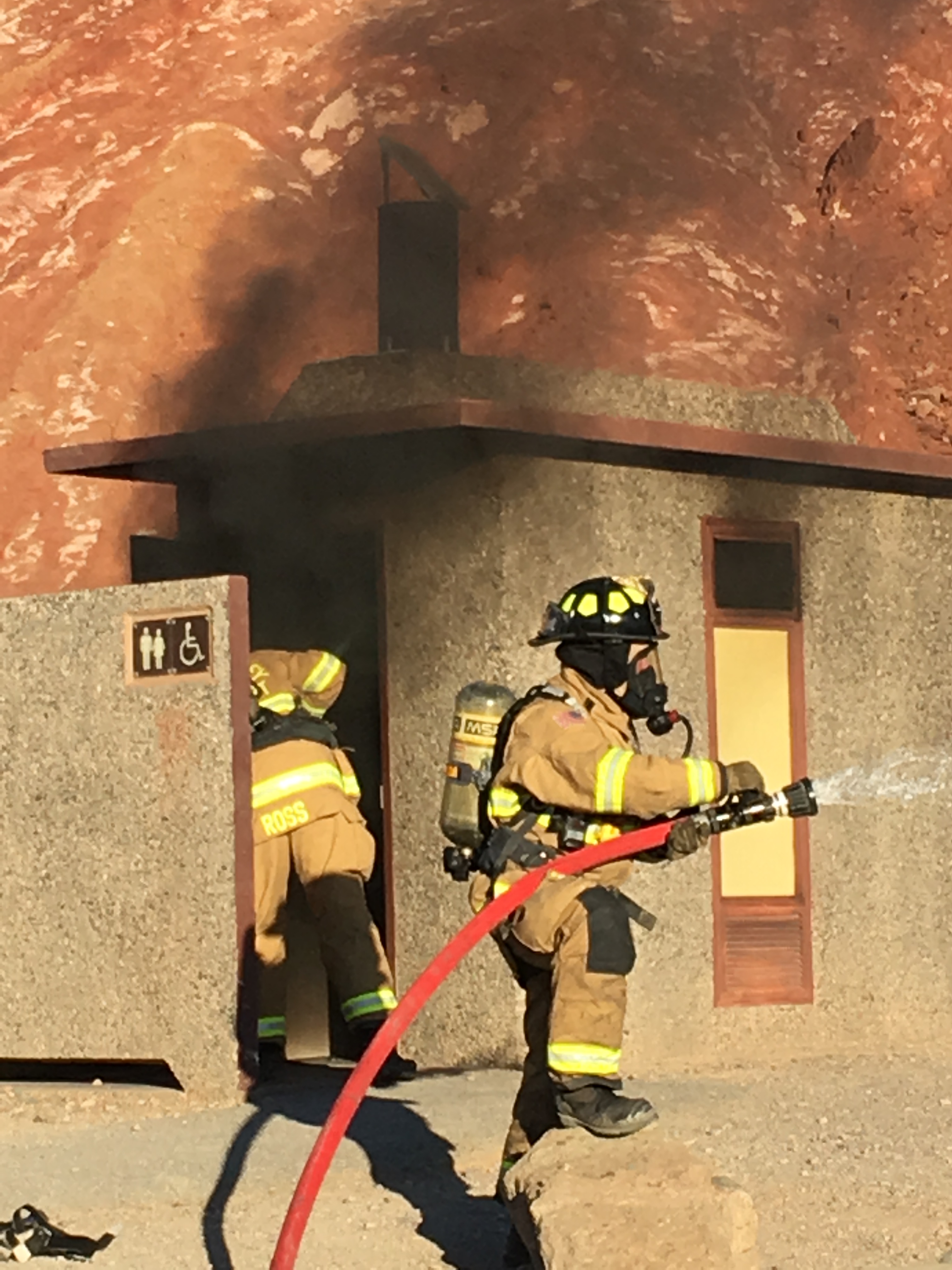 News Release Date:
February 23, 2018
Contact: Patrick Taylor, (760) 786-3279
Fire at Golden Canyon
DEATH VALLEY, CA – Park rangers recently put out a fire in a public restroom at Golden Canyon, a popular hiking trailhead in Death Valley National Park. At 3:50PM on Thursday February 7, rangers received a call of the fire. A National Park Service fire engine arrived on scene a few minutes later with four firefighters who quickly extinguished the flames.
The fire originated in a trash can inside the building. It is not clear if the fire was accidental or malicious. The building sustained minor damage and fortunately the fire did not spread beyond the structure. Park staff temporarily closed the restroom for two days for repairs.
Death Valley National Park Emergency Services Coordinator Kevin Ross stated, "Visitor and staff safety is always our first priority and accessing a fire at a popular destination such as Golden Canyon can be problematic due to the number of vehicles. However, visitors remained at a safe distance providing the necessary access for fire fighters to swiftly put out the fire."
-www.nps.gov/deva-
Death Valley National Park is the homeland of the Timbisha Shoshone and preserves natural and cultural resources, exceptional wilderness, scenery, and learning experiences within the nation's largest conserved desert landscape and some of the most extreme climate and topographic conditions on the planet. About two-thirds of the park was originally designated as Death Valley National Monument in 1933. Today the park is enjoyed by about 1,300,000 people per year. The park is 3,400,000 acres – nearly as large as the state of Connecticut. Learn more at www.nps.gov/deva.