News Release
Death Valley Roads Closed, Damage Being Assessed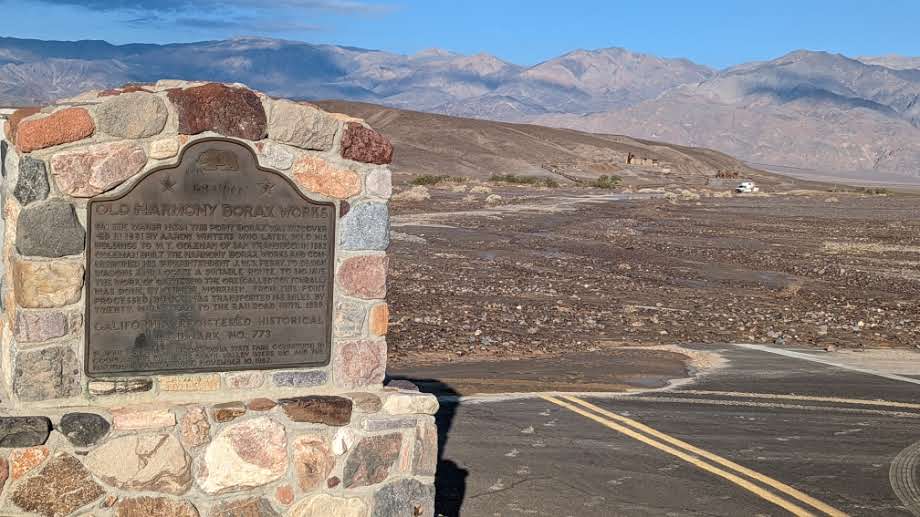 News Release Date:
August 6, 2022
Contact: Jennette Jurado
Contact: Nico Ramirez
DEATH VALLEY, CA – Following yesterday's wide-spread storm damage, Death Valley National Park roads remain closed. Hard work from road crews allowed visitors who were previously unable to leave the area hotels to be able to carefully drive out with law enforcement escorts. Highway 190 is expected to reopen between Furnace Creek and Pahrump by Tuesday. 
Aerial searches are underway to ensure that there are no stranded vehicles in remote areas of the park. California Highway Patrol flew a H82 helicopter yesterday, and today the Navy is conducting an overflight with VX31 out of Naval Air Weapons Station China Lake. At this time, there are no reported stranded visitors on park roadways and no reported injuries from this incident. 
In most areas, water has receded, leaving behind extensive mud and gravel deposits. Assessments are still being made, but what we do know about current conditions includes: 
Highway 190: areas of undercutting, complete shoulder loss, and asphalt damage. About 20 palm trees fell into the roadway by the Inn at Furnace Creek. Debris flows in numerous areas, and floodwaters still over the road at Devils Cornfield as of this morning. California Department of Transportation crews are working hard to clear areas for travel, with estimates of a partial opening by Tuesday. 
Water damage to the NPS Emergency Operations Center building. 
Residential water lines in Cow Creek were blown out in multiple locations. Some water availability was returned to housing, but offices (including the Emergency Operations Center, maintenance buildings, and residential dorm) remain without water. 
Water damage to park staff residences 
Badwater Basin Road: large debris flows 
North Highway: asphalt damage 
Beatty Cutoff/Mud Canyon roads: major asphalt damage and undercutting 
Artists Drive: debris flows 
Titus Canyon Road: washouts 
Emigrant Canyon to Wildrose: debris on roadway 
Lower Wildrose Road: damage to roadway 
20 Mule Team Canyon Road: washouts 
Salt Creek Road: flooding on roadway 
Cottonwood/Marble Road: extensive flooding 
With over 1,000 miles of roadway in the park, and 3.4 million acres, this is not an exhaustive list and it will take time to get a full assessment of the damage. Due to access issues, we do not have updates for many sections of the park, including Scotty's Castle. 
We are still working to assess damage, so this is not an exhaustive list. Park staff will post relevant updates to the park's current conditions page and update information on social media via Facebook and Instagram.  
"I want to thank park staff , the California Department of Transportation, and other partners who are working hard to reopen major roads for travel and manage this incident," said park superintendent Mike Reynolds. "With the severity and wide-spread nature of this rainfall it will take time to rebuild and reopen everything, and we appreciate your support and patience as we continue this work." 
-www.nps.gov/deva- 
 
Death Valley National Park is the homeland of the Timbisha Shoshone and preserves natural resources, cultural resources, exceptional wilderness, scenery, and learning experiences within the nation's largest conserved desert landscape and some of the most extreme climate and topographic conditions on the planet. Learn more at www.nps.gov/deva.