Lower Vine Ranch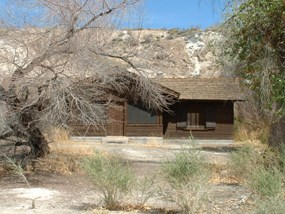 Lower Vine Ranch was the actual home Walter Scott ("Death Valley Scotty").

He famously claimed to live in the castle that was built to be the vacation home of Scotty's benefactors and friends Albert and Bessie Johnson. Although a bedroom in the castle was furnished for him, they also built him his own home at Lower Vine Ranch where he reportedly preferred to spend the night.

The building itself is not currently open to the public for tours.
Last updated: June 20, 2020