News Release
Devils Tower Sees Record-breaking Visitation in 2021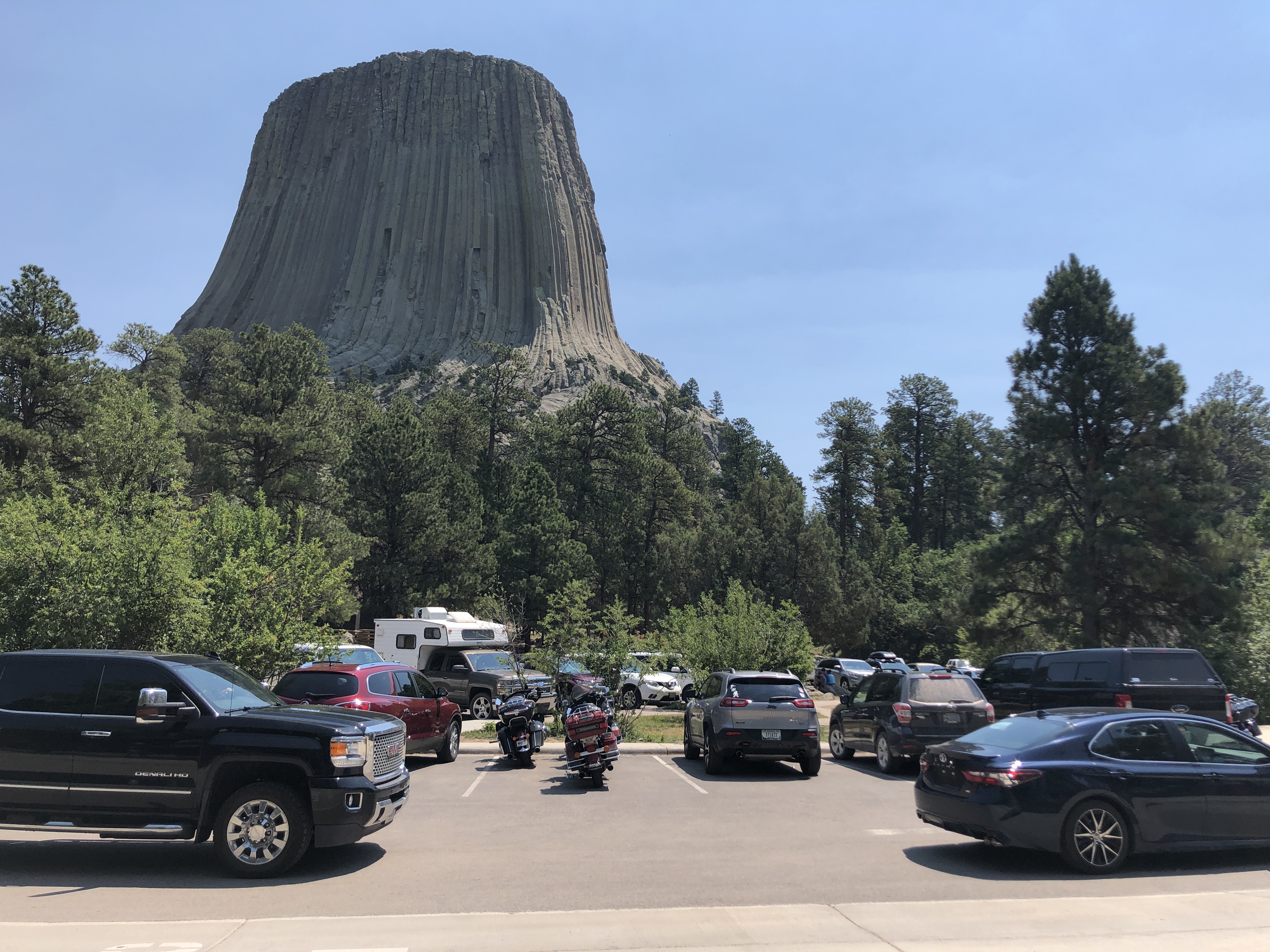 News Release Date:
February 2, 2022
Contact: Curlinda Blacksheep
DEVILS TOWER, WY – Devils Tower National Monument saw the highest number of recreation visits in the monument's history in 2021. For the first time, visitation surpassed 500,000 with approximately 550,712 recreation visits in 2021, up 30% from 2020. Data for 2021 is still preliminary and final numbers will be posted on the National Park Service (NPS) Visitor Use Statistics website later in February. The list below shows the year-to-date trend for recreation visits over the last several years:  
2021 – 550,712                                  
2020 – 423,997
2019 – 450,785*
2018 – 468,216
2017 – 499,031
2016 – 496,210
In addition to yearly records being broken, monthly visits also saw record high numbers. The months of January, March, April, May, June, and September had their highest levels of visitation on record in 2021.
The list below shows the 2021 visitation for these months compared to their previous records:
| | | |
| --- | --- | --- |
| January | March | April |
| 2021--4,438 | 2021--10,076 | 2021--17,170 |
| 1995--3,418 | 2016--9,932 | 2017--12,715 |
| May | June | September |
| 2021--44,371 | 2021--108,856 | 2021--70,008 |
| 2018--40,655 | 2016--99,959 | 2020--68,726 |
 "Park staff and the community felt the influx of visitors last year. At times, it was challenging," said Superintendent Amnesty Kochanowski. The 1,347-acre park often reaches parking capacity by 10 am in summer. Devils Tower actively addressed congestion by experimenting with various pilot programs last year. For example, visitors paid fees upon exiting in an effort to reduce hour-long lines outside the park that often-impeded access to local businesses. Kochanowski emphasized, "Visitor use management is our primary focus. We'll continue piloting strategies to help ensure visitors have an exceptional experience while still being able to carry out our mission to protect and preserve resources. Equally important is how visitors impact the larger community. We're grateful to be able to share this special place and look forward to it providing renewal to many in 2022." 
More data on park visitation, including how we can calculate these numbers, is available on the
NPS Visitor Use Statistics website
. 
*The Park was closed March 25-May 22,2020 due to COVID-19. 
About Devils Tower: Established in 1906 by Theodore Roosevelt as America's first national monument, Devils Tower protects a significant cultural and natural landmark in Northeastern Wyoming. Please visit the park website at www.nps.gov/deto and follow Devils Tower on Facebook for more planning tools and information. Download the new, free NPS App through the App Store and Google Play.
Last updated: February 16, 2022