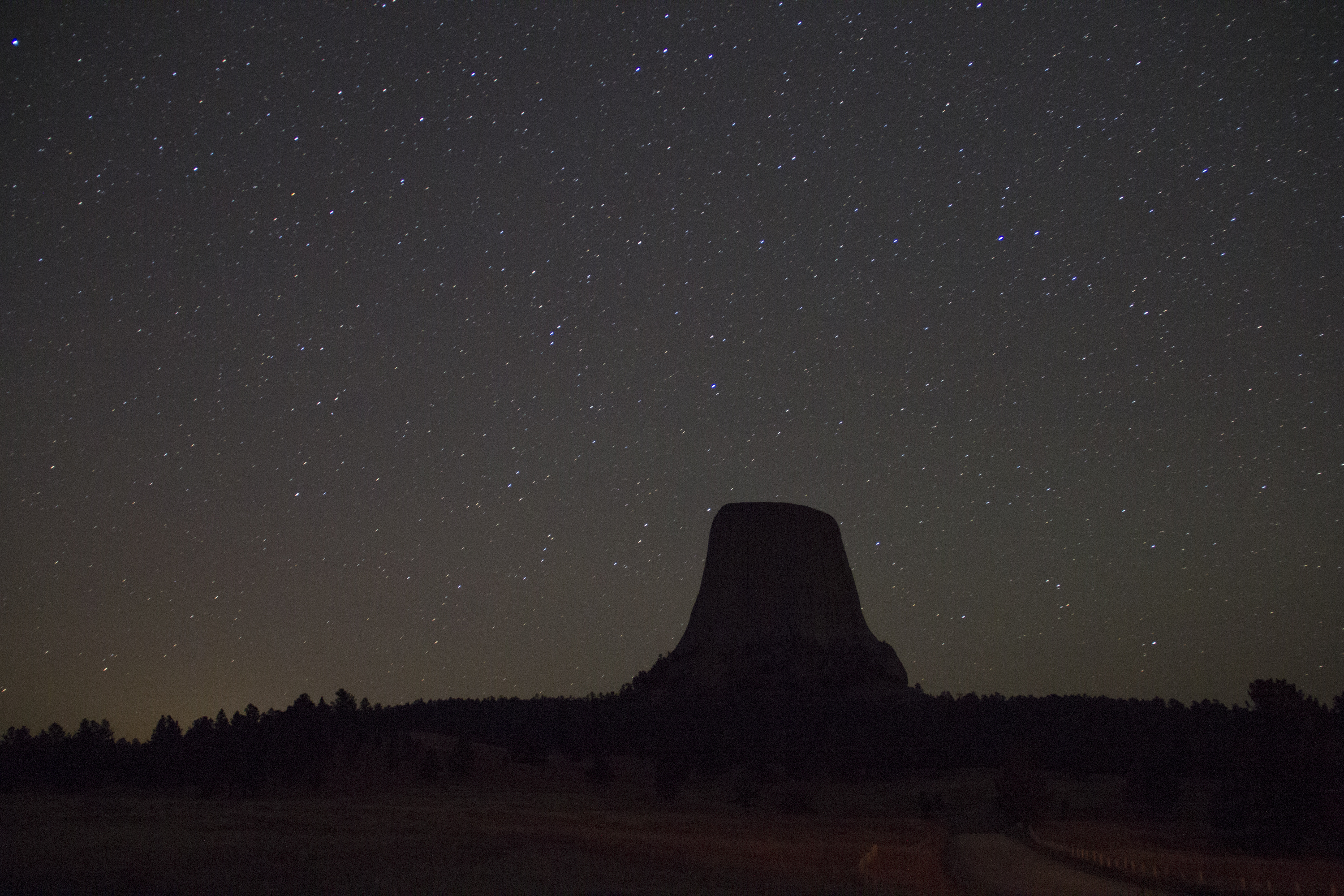 News Release Date:
April 6, 2018
Contact: Nancy Stimson, 307 467 5283
Devils Tower, WY
Kick off National Park Week with free entrance to Devils Tower! N
ational park sites that normally charge an entrance fee will offer free entrance on Saturday April 21.
"Enjoy a beautiful drive through the rolling Black Hills of Northeast Wyoming! "said Nancy Stimson, Chief of Interpretation and Education.
Activities April 21 - 29
Saturday April 21, National Junior Ranger Day.  
►
1 pm Junior Ranger Program. Meet the ranger at the kiosk in front of the visitor center.
Sunday April 22, the 48th Earth Day
►Celebrate Earth Day! Artists have created art in national parks since the late 19th century when famed Hudson River School painters captured the majestic views of our nation's western parks. Today, the sights and sounds in national parks continue to inspire artists.  Artists are encouraged to create your piece of art at the base of Devils Tower! Bring your art supplies and you might want to bring a chair and setup at Joyner Ridge or near the visitor center to paint the Tower throughout the day.
►9:30 p.m. Devils Tower Under the Stars! Watch as meteors from one of the oldest recorded meteor showers light up the skies above Devils Tower. Meteors will radiate from the constellation Lyra, in the northeastern sky. Meet at the Picnic Area at Rangers will have telescopes available to view an array of constellations, planets and stars!
Sunday April 22-Sunday April 29 1pm daily. Ranger talks every day at the kiosk in front of the visitor center.

 

Saturday April 28
►Military Recognition Day
This day is dedicated to the men and women of the American military communities. Current U.S. military and their dependents are eligible for a free annual pass at the park entrance station.
►11 am. The Black Hills Raptor Center in Rapid City, SD will present their education birds which are raptors that are permanently injured, either physically or mentally. This is a great photo opportunity with these magnificent birds. Meet at the kiosk in front of the visitor center.
►12 noon. Dedication of the new Kids In Parks Track Trail. Devils Tower National Monument and the Devils Tower Natural History Association has partnered with Kids In Parks to dedicate the newest Track Trail in the Black Hills, The Red Beds Trail. Join us for a ribbon cutting ceremony at the Red Beds Trailhead in front of the visitor center.
►National Park Rx Day
National Park Rx Day is celebrated across the United States to promote the growing movement of prescribing parks and nature to patients to improve human health.  Walk the heart healthy trails at Devils Tower!