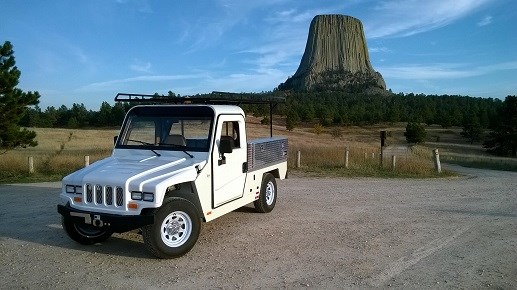 As a participant in the National Park Service (NPS) Climate Friendly Parks (CFP) program, Devils Tower National Monument (DETO) belongs to a network of parks nationwide that are putting climate friendly behavior at the forefront of park operations and resource management.
The challenge of climate change allows parks to serve as very visible models for climate friendly actions. Devils Tower National Monument participated in a Climate Friendly Parks Workshop with the Environmental Protection Agency (EPA) and completed the steps necessary to become reorganized as a Climate Friendly Parks member. Devils Tower is leading the way in the effort to protect your parks' natural resources and ensure their preservation for future generations.
Change has always been a powerful force in nature. National Parks and the stories they represent help us understand and appreciate how much our lives are influenced by environmental change. They illustrate how interconnected we are with the natural world whenever change occurs.
As individuals and families, you can make a difference by following the tips listed on the Climate Friendly Parks Website.
Devils Tower National Monument compiled a Climate Friendly Parks Action Plan in 2014, detailing what we have done to qualify for the designation as a "Climate Friendly Park" and future plans.