Be A Junior Ranger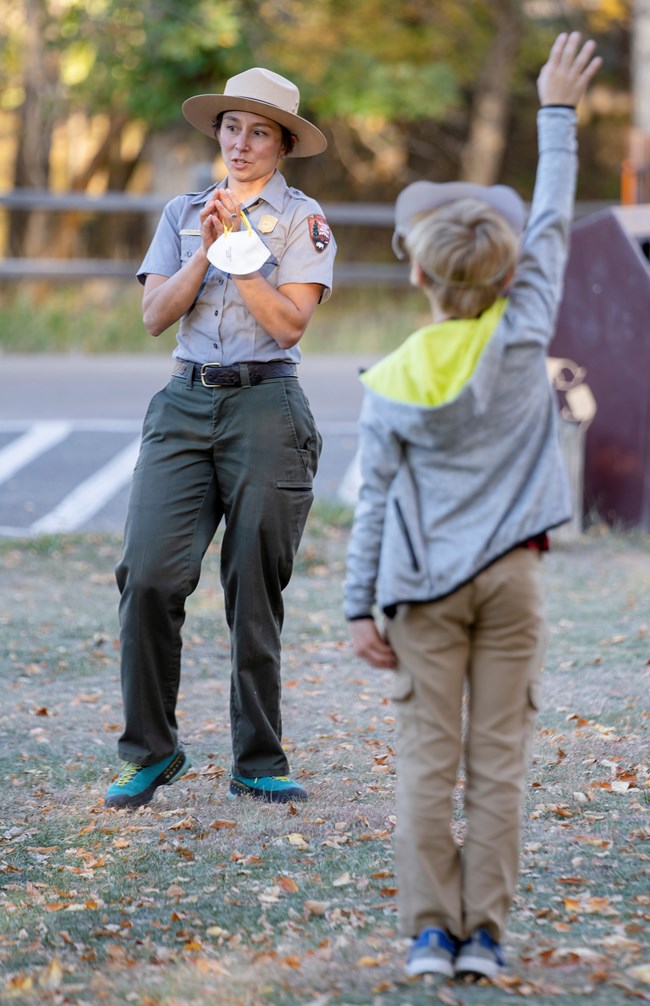 What does a Ranger look like?
This one is easy, a Ranger looks like YOU! National Park Rangers come from all over the country and the world, from all types of backgrounds. Wherever you live there is a great chance that there is a National Park Ranger not very far away offering programs to help you learn how to help protect us protect the parks!
What is a Junior Ranger?
Junior Rangers help preserve and protect national parks. They learn about nature and history, have fun exploring the park, and their adventures with friends and family. Junior Rangers continue to protect the environment at home and at school.
How can you become a Junior Ranger?
The Junior Ranger program at Devils Tower National Monument is designed for children age 5 -12. Junior Ranger books and badges are available at the visitor center, free of charge.
Want to get a head start?
For Junior Rangers that want to start to program before arriving at Devils Tower National Monument, A printable .PDF copy is available.
Become a Virtual Junior Ranger
If you are unable to visit us in person, you can still become a Devils Tower Junior Ranger! Complete four of the six activities linked below and then claim your virtual junior ranger badge and certificate!
Last updated: March 16, 2022