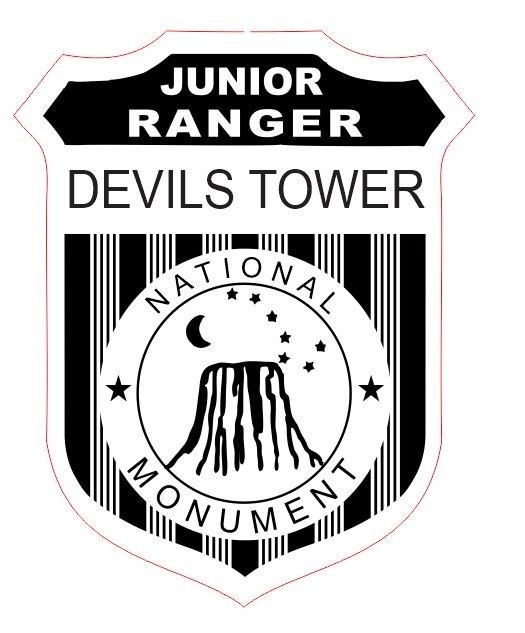 Have you completed at least 4/6 activities? Well done! You just have one thing left to do: swear the junior ranger pledge! Raise your right hand and repeat the pledge below.
Junior Ranger Pledge
As a Junior Ranger I promise
To explore our parks and pick up litter
To protect every plant and every critter
To learn important stories of our past
So that these treasured places last
I will keep our parks out of danger
Because I am a Junior Ranger!
Congratulations! You are now an official Devils Tower National Monument Virtual Junior Ranger!
You are already a junior ranger, but you can print a badge and certificate to show off! You can cut out the badge and color in the certificate. Make sure to personalize it by drawing yourself!
Ready to Go Exploring Again?
Become a junior ranger at other National Park Service sites! Explore the NPS Junior Ranger Online Website for more activities and adventures!