Wolves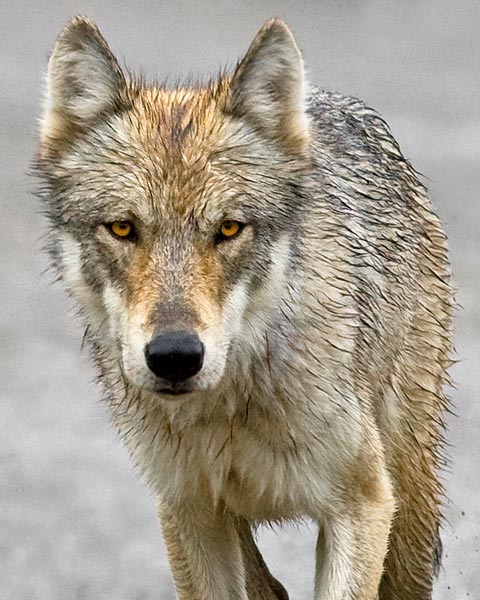 Denali is recognized as one of the best places in the world for people to see wolves in the wild.


Recent Updates
Wolves in the News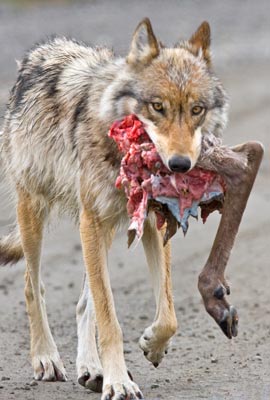 ---
Life of a Wolf
---
Wolf Surveys and Long-term Monitoring

Since 1986, biologists have monitored wolf populations in Denali. Wolves is one of 18 vital signs monitored in the park as part of the Central Alaska Network (CAKN) Inventory & Monitoring Program. For the past 25 years, biologists have monitored on average 95 wolves annually (north of the Alaska Range). Fall wolf densities have ranged from 2.7 to 9.8 wolves per 1000 square kilometers (7.0 to 25.3 wolves per 1000 square miles). However, wolf densities for the past three years have been the lowest in Denali since 1987. No obvious explanation for this current low density is apparent.
Wolf pack narrative, 2012-2015 (A description of each pack | updated 11/2015)

Wolf Territory Maps
Most recent: 2016 map with data points | 2016 map with just territories, no data points
Older data: 2015, 2014, 2013, 2012, 2011, 2010, 2009, 2008, 2007, 2006, 2005

Wolf Survey Data, 1986 - 2016
Surveys are conducted in spring and fall each year to estimate wolf populations in the park. The file linked above splits the latest data into spring and fall counts, which are the best methods of comparison from year to year (i.e., look at spring counts each year to determine population trends, rather than a single year's spring and fall counts).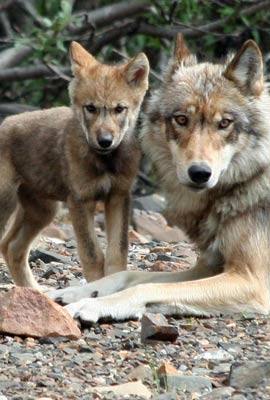 ---
Management Concerns about Wolves

Wolves are an important resource in Denali mentioned in the park's enabling legislation.
The wolves that inhabit Denali face many natural factors such as weather and availability of prey that may affect their behavior, where they travel and have their dens, and their population size. Human-related factors, such as human development or legal trapping outside the park boundary, may also affect wolves inhabiting Denali. The number of wolves in Denali has ranged from approximately 60 to 100. However, the story of wolves in Denali is not just about the numbers (population size), but also about the ability of people to view them.

Are wolf viewing opportunities at risk?
The park held a wolf program review in January 2013 in order to reflect on the legacy of wolf studies in Denali. The outcome of the review is a booklet of findings and recommendations to be used by Denali's new biological program manager to evaluate the wolf program and identify focus areas.
Wolf Program Review (16-page color booklet, 19 MB)
---
Further Reading
Interested in more information? Check out the Science and Scholarship Resources page to find more recommended resources about wolves and other research topics from the park.