Invertebrates
Charismatic critters, such as bears and moose can easily capture visitor attention in Denali. But, did you know that the vast majority of Denali's wildlife is less than an inch long? Welcome to Denali's micro-wilderness! This vast realm is home to insects, spiders, centipedes, slugs, and other spineless creatures. These often-overlooked animals are essential to processes such as pollination, decomposition, and nutrient cycling. Without them, these processes would come to a halt, resulting in disastrous consequences for the wild landscapes upon which many animals depend.
So while you are enjoying Denali, take a moment to adjust your focus. Look closely at the ground and flowers and logs around you because dwellers of the micro-wilderness are small, and if you take the time to examine this hidden world, you'll be rewarded by a remarkable diversity of creatures. You may see a crab spider sitting patiently on a flower waiting to sink its fangs into an unsuspecting bumble bee, and you'll soon realize that predators don't have to be large and furry to catch prey! Or you may observe the intricate pattern left behind after an aspen leaf miner caterpillar has had its fill, and you'll know that moose aren't the only herbivores hanging out in the trees.
Interested in more information?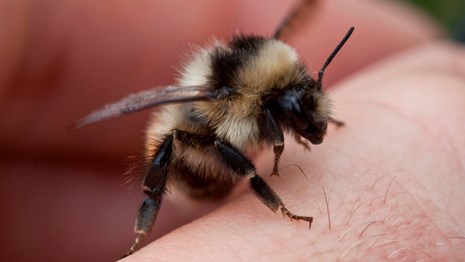 What's the Buzz?
Read an article by park entomologist, Jessica Rykken, about the bumble bees of the north.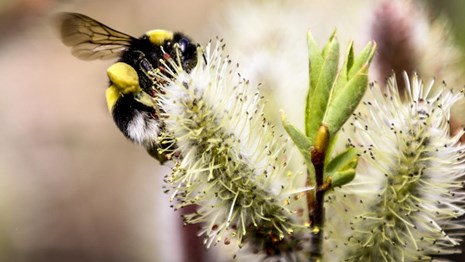 Denali's Pollinators
Unveil a new world by taking a closer look at the tiny pollinators that truly are the movers and shakers of Denali National Park.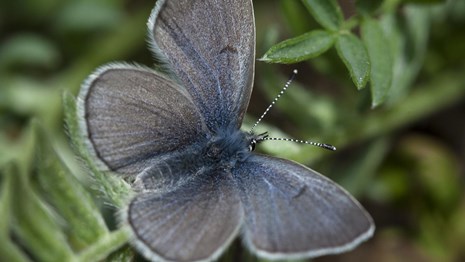 Pollinators in National Parks
Learn more about pollinators in National Parks, why they are important, and how we can help them.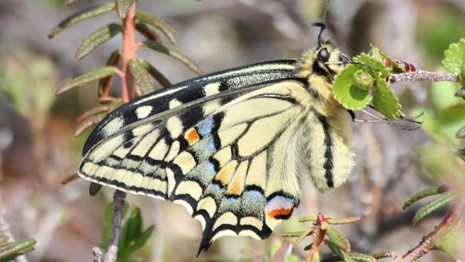 Denali's Butterflies
Discover what species of butterflies call Denali home!
Invertebrate Science Stories