Birding in Denali

Ride a bus out into the park or go for a hike to start your birding adventure. Depending on what you are hoping to spot and the amount of time you have you can search for northern wheatears in the alpine tundra around the Eielson Visitor Center or simply spot white-crown sparrows while wandering the front-country trails.

Explore the tools below to get your own species list or to learn about what birds you might see.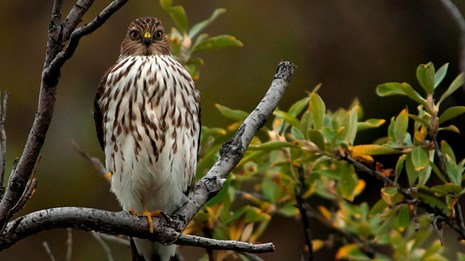 Bird Checklist
Explore a checklist of Denali's birds and plan what birds you'll try and spot in the park.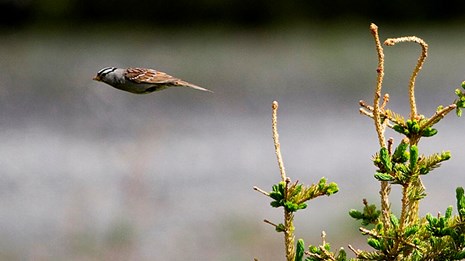 Birds to See
Learn about some of the most notable avian residents of Denali and where and when to see them.
Last updated: August 1, 2018