Birds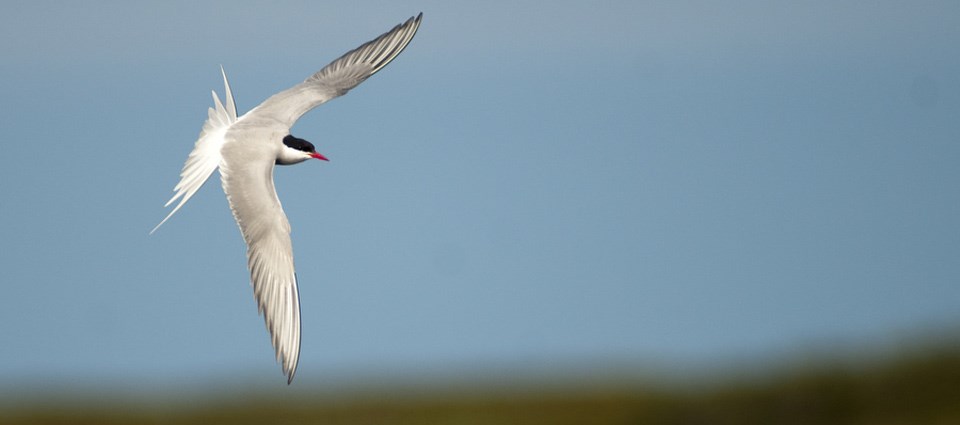 Denali's avifauna includes migratory birds from all over the globe and a hardy group of residents. The abundance of birds in Denali ebbs and flows across the seasons, increasing significantly as migrants return to Denali in spring and decreasing when they depart on their autumn migration. Summer birding in Denali rewards visitors with opportunities to view these migratory species in this spectacular northern environment. Birding in winter is slim by the numbers, but high in rewards as observations of pine grosbeaks, mixed flocks of ptarmigan, and perhaps a gyrfalcon or northern goshawk awaits the hardy winter birder.
Explore the sections below to learn more about Denali's birds and current research projects happening in the park.
Critical Connections
The Critical Connections Program is an effort to expand our knowledge about the year-round needs of migratory wildlife in National Parks.
Birding in Denali
Over 160 bird species call Denali home. Discover what birds you may see throughout the year and what habitats they may call home.
Gray Jays
Explore how Gray Jays survive year round in Denali's harsh environment and how they can indicate changes in climate.
Golden Eagles
Golden Eagles are monitored across interior Alaska because they are an important vital sign. Learn about this study and why it is important.
Songbird (Passerine) Monitoring
Discover why tiny songbirds across interior Alaska have been studied since the early 1990's and the important role they play.
Prey Cycles
What do snowshoe hares and ptarmigans have in common? Find out more about the cycles of these important prey species.