Birds

Denali's avifauna includes migratory birds from all over the globe and a hardy group of residents. The abundance of birds in Denali ebbs and flows across the seasons, increasing significantly as migrants return to Denali in spring and decreasing when they depart on their autumn migration. Summer birding in Denali rewards visitors with opportunities to view these migratory species in this spectacular northern environment. Birding in winter is slim by the numbers, but high in rewards as observations of pine grosbeaks, mixed flocks of ptarmigan, and perhaps a gyrfalcon or northern goshawk awaits the hardy winter birder.

Explore the sections below to learn more about Denali's birds and current research projects happening in the park.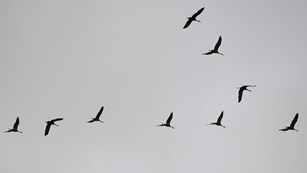 Birding in Denali
Over 160 bird species call Denali home. Discover what birds you may see throughout the year and where to find them.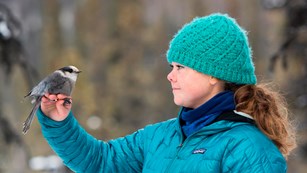 Research
Researchers come from around the world to study Denali's incredible birds. Explore some of the most recent studies and findings.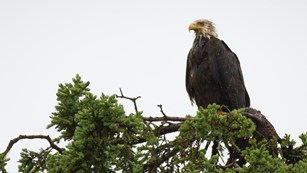 Denali Bird Updates
Keep informed of bird-related news in the park. You'll find media, recent stories, and upcoming events here.
Last updated: August 1, 2018