Stargazing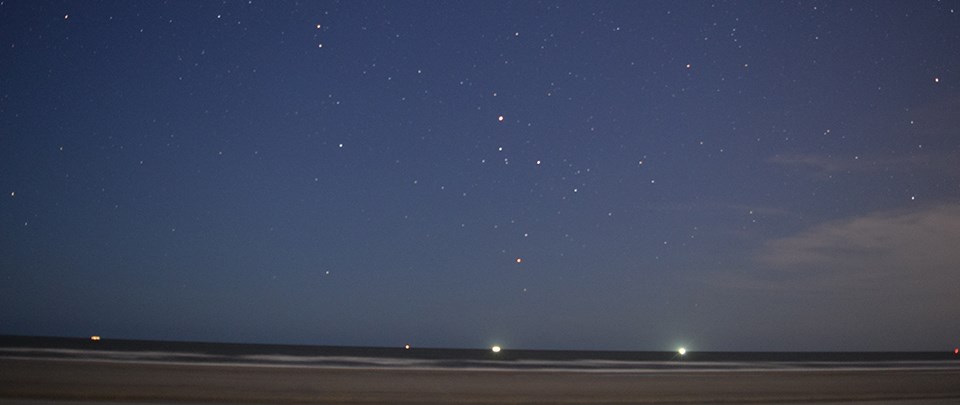 The island's beaches and open fields provide wonderful unobstructed views for stargazing. If you are camping on the island, you have the opportunity to head to the beach, lay in the sand and gaze at the night sky. The best star watching will be during a new moon and looking to the east from the beach. Give your eyes 30 minutes to get used to the darkness. If you want to preserve your night vision, use a red filter over your flashlight.

Campers are welcome to bring their telescopes.

Check for meteor showers during the time you are coming. The international space station can also be seen from the island. Check out the widget below to see when the next fly over will be.

Spot the Station from Cumberland Island!
To have the best opportunity to spot the Station visit the beach or open field areas near Stafford and Dungeness.
Last updated: January 10, 2018