On Mainland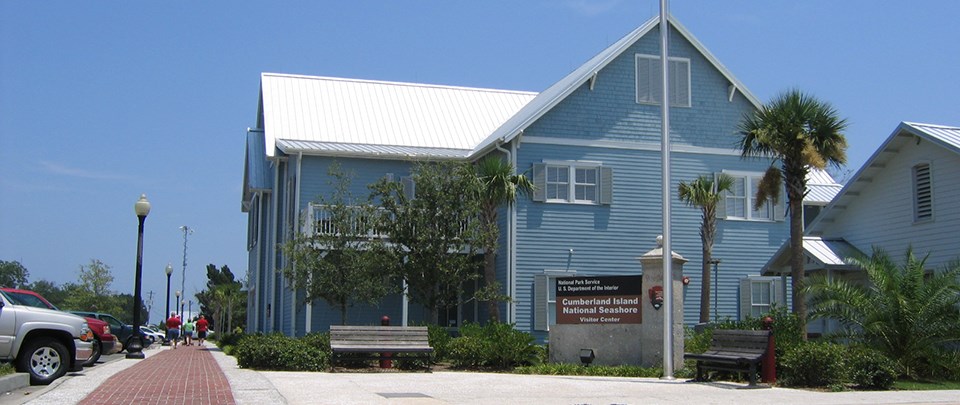 COVID-19 Safety Protocol
Learn how to keep yourself and others safe while you visit the park.
COVID-19 Safety
Mainland Visitor Center
The visitor center is the primary information point for the National Seashore, and where visitors come to check in for their ferry reservations. The building is staffed daily to provide information on making
reservations
, offer trip ideas, supply
junior ranger
books, provide brochures, and sell
park passes
. There is a small exhibit area on island ecology and a bookstore.
For location and hours information visit the
Operating Hours & Seasons
page.
Facilities, Services and Activities
Information brochures
Exhibits
Bookstore
Passport cancellation stamps
Restrooms & drinking fountains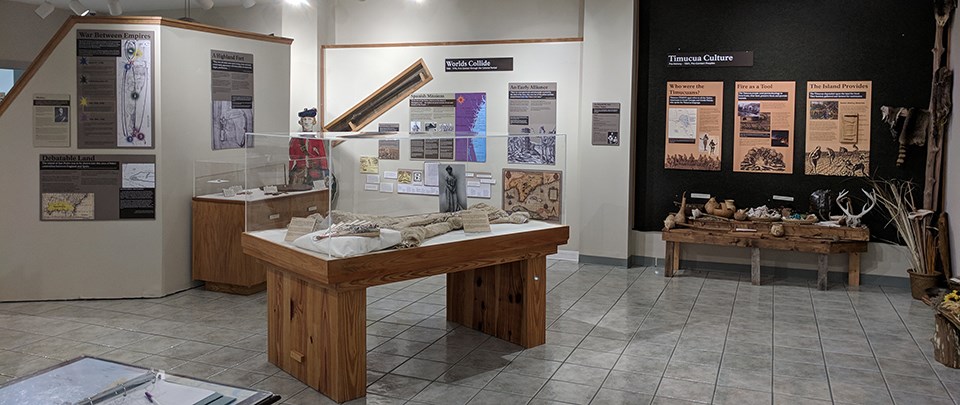 The Carnegie Carriages
Prior to the automobile, the easiest way to get around the island was by carriage.  Explore some of the various models used by the Carnegie family.
Download the carriages
Museum

Free and open daily, the Cumberland Island National Seashore Museum offers visitors a glimpse into thousands of years of human history related to the island. Here you will see artifacts of daily life from the many peoples who have influenced the island's history. On display are an American Indian Canoe, Scottish Target (shield), horse drawn carriages, a Tiffany desk set, an anchor lost from an 1815 British bomb ship, and articles of daily life from an enslaved populace.

For location and hours information visit the Operating Hours & Seasons page.
Exhibits include:
Timucuan Culture - Pre-history - 1561, Pre-Contact Peoples
Worlds Collide - 1562 - 1776, First Contact through the Colonial Period
Dungeness - 1803, Greene-Miller Plantation
Plantation Era - 1783 - 1860, Agriculture & the Slave Economy
First African Baptist Church - 1887 - 1970s, The Settlement & Life on the North End
The Industrialist Era
The Forgotten Invasion - the War of 1812
Facilities, Services and Activities
Information brochures
Exhibits
"Forgotten Invasion" - Film on the War of 1812 in St. Marys, GA
Passport cancellation stamps
Restrooms & drinking fountains
Last updated: December 22, 2022