Fishing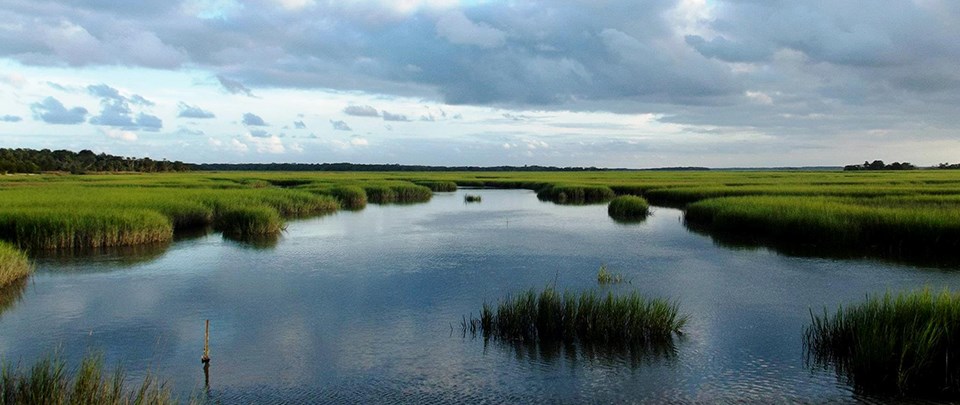 Anglers enjoy numerous fishing opportunities including stream fishing for trout, bobbing for Blue Gill and Bass in freshwater lakes, shore and deep sea fishing, and gathering shrimp and crabs from the marshes.

Fishing is welcome within the boundaries of Cumberland Island National Seashore - including from Sea Camp, Plum Orchard and Dungeness Docks - in a manner which does not interfere with boat and pedestrian traffic. Be sure not to interfere with boat operations by having lines, tackle, floats, bait buckets or other gear in the path of any docking boat.

Fish may be cleaned at the Northend of Sea Camp Dock, and the remains can be disposed of in the water.
Fishing Regulations & License Information
All licensing requirements and fishing regulations set by the Georgia Department of Natural Resources apply on Cumberland Island. Anyone 16 or older must possess a Georgia Fishing License to fish.
Anyone intending to saltwater fish must have the Saltwater Information Program Permit (SIP) attached to their fishing license. This SIP has no additional charge for those who already have a Georgia fishing license.  
Last updated: May 28, 2021