Visitor Use Management Plan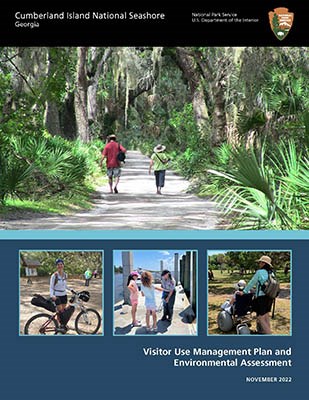 A visitor use management plan for Cumberland Island National Seashore is available for public review and comment. The public is encouraged to review the plan, which includes an environmental assessment, and join National Park Service staff to learn more about the plan at a virtual public meeting on Thursday, November 17. Comments will be accepted through December 30, 2022.
National Park Service staff at the park, regional office, and Denver Service Center developed the plan to thoughtfully determine appropriate opportunities for visitors to use, experience, and enjoy the park while protecting the area's sensitive wildlife, ecosystems, historic buildings, cultural landscapes, and other resources. The objective of the plan is to provide park visitors, including those who have been historically disadvantaged and unable to visit, with opportunities to be inspired through personal connections with the natural wonders, special places, and important stories the park protects.

Read the full press release here.

**NOTE: The comment period was extended to December 30th, 2022.**
Visitor Use Management
We want your feedback! Please review the plan and post a thoughtful comment. The comment period is open until December 30, 2022.
Review the plan & post your comment
Public Town Hall
On November 17th, the park management team provided an overview of the Visitor Use Management Plan. The presentation was recorded and is available at this link.
Watch the Town Hall
Last updated: November 23, 2022