Directions & Transportation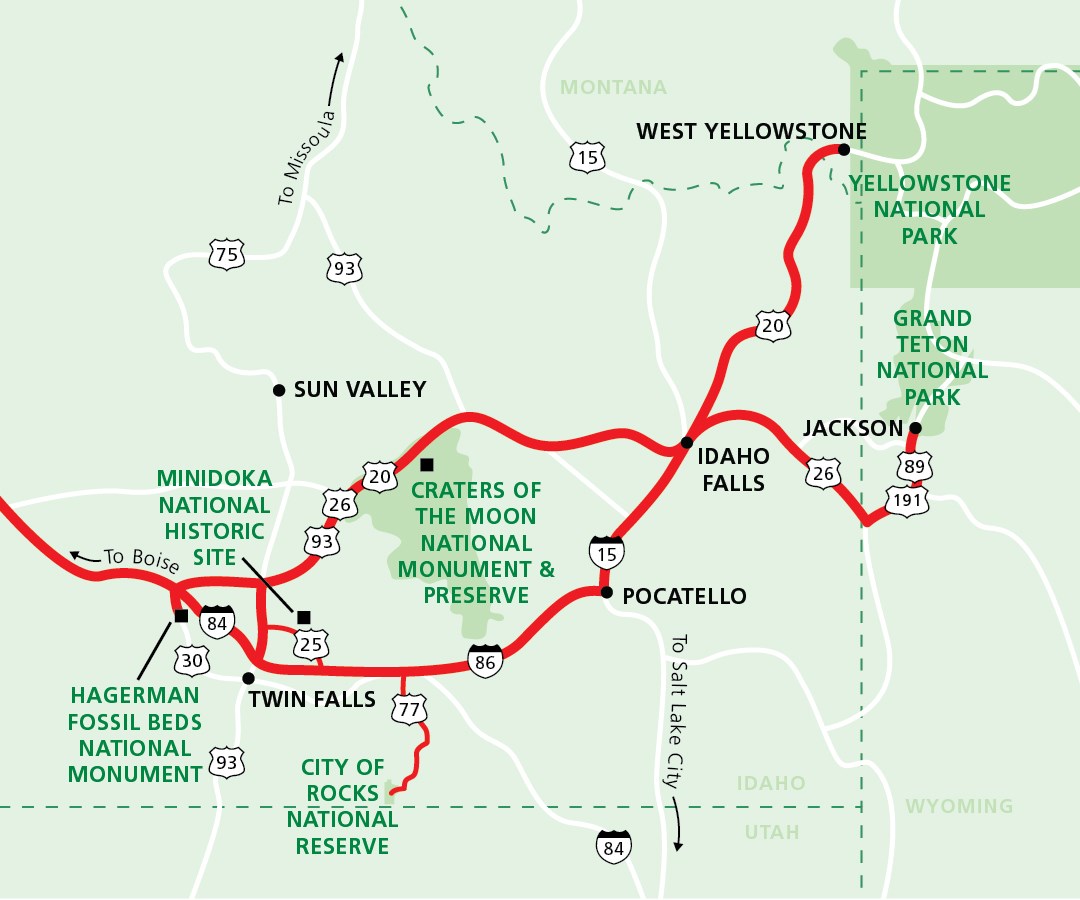 Getting Here
By Car
Craters of the Moon's visitor center and loop road are located on U.S. Highway 20/26/93. The park entrance is 24 miles northeast of Carey, Idaho and 18 miles southwest of Arco, Idaho. Watch for signs on the highway marking the park boundary and at the turn onto the park road.

Digital navigation can be unreliable, sending visitors on unpaved roads to remote, undeveloped areas of the park. If using navigation apps or devices, navigate to the Robert Limbert Visitor Center at 1266 Craters Loop Road, Arco, ID 83213. The visitor center and loop road are not accessible via any unpaved roads.

The latitude and longitude for the NPS Monument entrance are as follows:
Latitude: 43° 27.711'N
Longitude: 113° 33.791'W

It is highly recommended that you begin your visit at the Robert Limbert Visitor Center. Staff at this facility can provide guidance for safely exploring the visitor-friendly NPS Monument. Exploration of the BLM Monument and NPS Preserve requires additonal planning as well as a high clearance 4-wheel drive vehicle.
By Plane
The nearest airports are located in Hailey, Idaho (60 miles), Idaho Falls, Idaho (84 miles), and Twin Falls, Idaho (90 miles).
RV Parking
The Craters of the Moon loop road is paved and accessible to most vehicles, including RVs. RV parking is available at the Robert Limbert Visitor Center. (As you enter the park, continue past the first parking area to the RV parking area on the east side of the visitor center.) A limited number of large RV spaces are also available at major overlooks and trailheads, including at North Crater, Devil's Orchard, Inferno Cone, the Spatter Cones, Tree Molds, and the Caves Area.
Last updated: June 2, 2022