Place
NPS Preserve and BLM Monument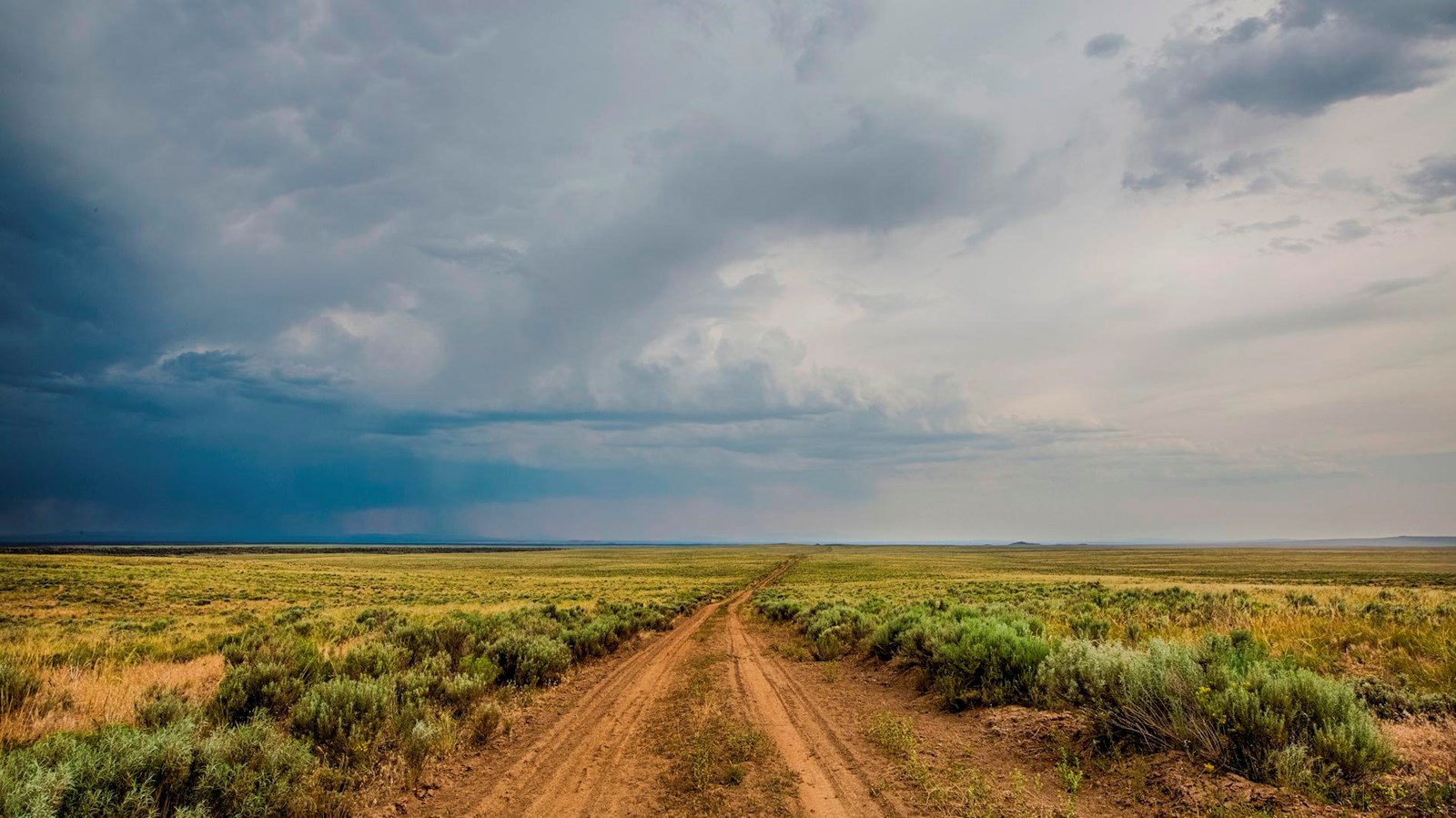 A network of primitive roads through the park service and Bureau of Land Management (BLM) portions of the preserve offers backcountry driving opportunities and access for those with high-clearance, 4-wheel-drive vehicles. Individuals seeking challenge and solitude will find both while cross-country hiking through the sage-brush covered flats and rugged lava flows of the monument and preserve.
Travel Restrictions
Cross-country motorized travel is not allowed anywhere within the preserve except immediately adjacent to roads and trails for purposes of parking, turning around, or passing another vehicle.

Additional travel restrictions are in effect in certain areas to protect wildlife and sensitive features. Roads designated with seasonal closures may only be used during the open period. Permission from private land owners is required to cross private land unless legal access is provided by a federal, state, or county road.
Safety
Outside of the developed monument, there are no services and marginal phone coverage in the park. Exploring these areas requires special planning and an awareness of potential hazards. Bring a map, compass or GPS, a reliable form of communication, first-aid kit, sun protection, fire extinguisher, shovel, and plenty of water, food, and fuel. Always let someone know where you are traveling to and when you will return. A full travel map can be downloaded from the BLM's website.
Prevent Wildfires
Never park or drive on dry grass. The exterior of your exhaust system can reach temperatures up to 1000°F, igniting fires in dry vegetation. Vegetation can also gather on top of your exhaust system causing it to ignite. Equipping your vehicle with a proper exhaust system and spark arrestor may help to prevent this.

Include a fire extinguisher and a shovel in your vehicle as standard equipment.
Fireworks are prohibited on both BLM and NPS land.
Hunting
Hunting is permitted within the BLM monument and in the NPS preserve. Firearms may only be used for lawful hunting in accord with state law in these areas. No trapping is allowed in any area managed by the NPS. For the protection of your health and the health of wildlife, hunters are encouraged to use non-lead bullets.
Grazing
Grazing is permitted within the BLM Monument by ranchers with valid permits. If you encounter sheep or cattle on a road or trail, make them aware of your presence and move by slowly without startling them. If you open a gate, please close it properly to keep livestock where they are supposed to be.
Last updated: January 6, 2023