Run the Rift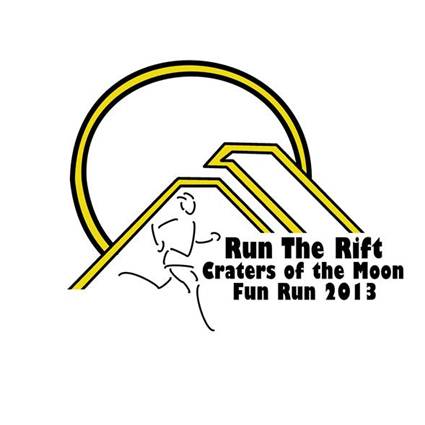 News Release Date:
August 7, 2013
Contact: Lennie Ramacher (NPS), 208-527-1332
Contact: Rhonda Morris (NHA), 208-527-1360
From 15,000 years ago until 2000 years ago deep cracks across the Snake River Plain erupted molten lava forming the vast lava landscapes of Craters of the Moon National Monument and Preserve (NPS). Join us on September 28 for new excitement along the Great Rift when the first-ever Run the Rift Fun Run takes place!
Runners and walkers can choose from 5 and 10 kilometer routes around the scenic Loop Road. Sponsored by the Craters of the Moon Natural History Association (NHA) the event and $35 registration fees will help support field trips and educational programs at Craters of the Moon for Idaho school children.
Receive a special t-shirt, water bottle and running bib by registering by September 14. From September 15-21 registrants will only receive the water bottle and running bib. Space is limited to the first 150 registrants. Park entrance is free on the day of the fun run because it is also National Public Lands Day. Join us for a day of fun and fitness for the entire family on the rift at Craters of the Moon. Race starts at 8 a.m.
Register on-line at:
http://beta.active.com/arco-id/running/run-the-rift-craters-fun-run-2013
Last updated: February 28, 2015