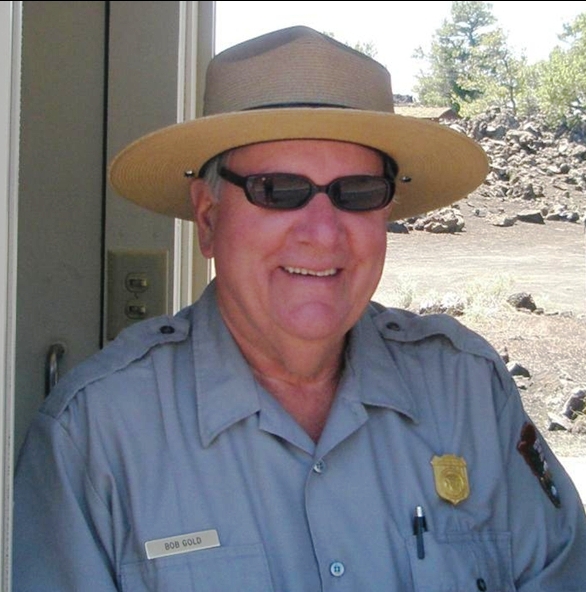 News Release Date:
March 2, 2012
Contact: David Durbin, 208-527-1325
Ranger Bob Gold's cheerful disposition and warm welcome have become a standard feature of the park experience at Craters of the Moon National Monument. He staffed the entrance station and welcomed countless visitors during 18 summer seasons at the park. After hanging up his flat hat in September 2011, Bob passed away after a brief battle with lymphoma.
"Not only did he touch the lives of staff but also countless visitors from around the world" said David Durbin, Bob's supervisor and Fee Program Manager.
He is survived by his wife Carol, eight children, and numerous grandchildren.
Services will be held on Saturday in Pocatello. He will be greatly missed by staff and visitors alike.