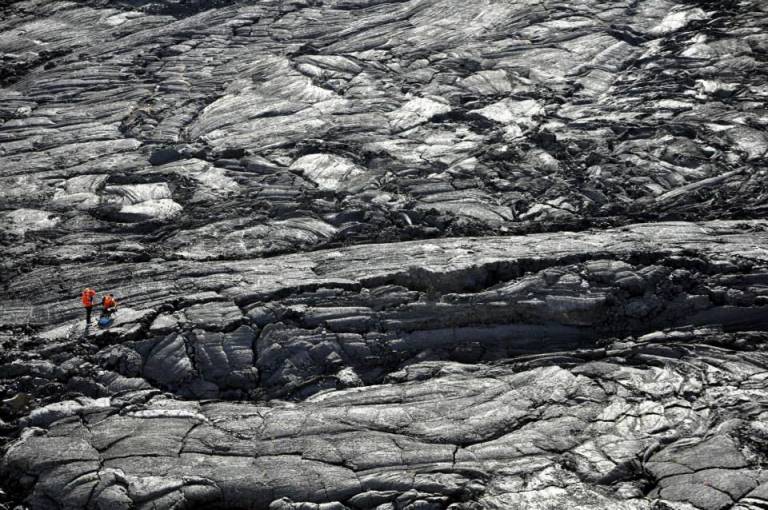 News Release Date:
October 23, 2013
Contact: Dan Buckley, 208-527-1310
A helicopter search of the lava fields north and west of the Tree Molds Trail early Tuesday evening yielded the location of Dr. Jodean "Jo" Elliott-Blakeslee. Her body was located approximately one mile from the location where searchers earlier found the body of her hiking partner Amelia "Amy" Linkert. A final determination of cause of death is pending the investigation by the coroner and law enforcement personnel.
Dr. Jo and her friend Amelia "Amy" Linkert were reported missing Tuesday, September 24. The search was initiated the same day by the Butte County Sheriff's Office in conjunction with the National Park Service. The two women were last seen on September 19 at a campground in Arco. Their vehicle was found at the Tree Molds Trailhead parking lot, a popular hiking area in the Monument.
Dr. Jo worked as a physician in the Boise area and for the Oregon Department of Corrections in Ontario. She was 63 years old.Amelia Linkert was retired from the Meridian School District and would have been 70 on Thursday, September 26.
Numerous personnel from a wide variety of agencies and volunteers from across Idaho have supported the search effort. Ground crews, dog teams, and aircraft were utilized to search the difficult lava terrain. Park Rangers in a helicopter contracted from Reeder Air Service of Twin Falls made yesterday's final discovery.

"We hope that this will bring closure to her family, friends and all those who have been involved in the search. We join the family in thanking the searchers and local communities for the tremendous outpouring of support that we have received throughout this intense effort", said Park Superintendent Dan Buckley.