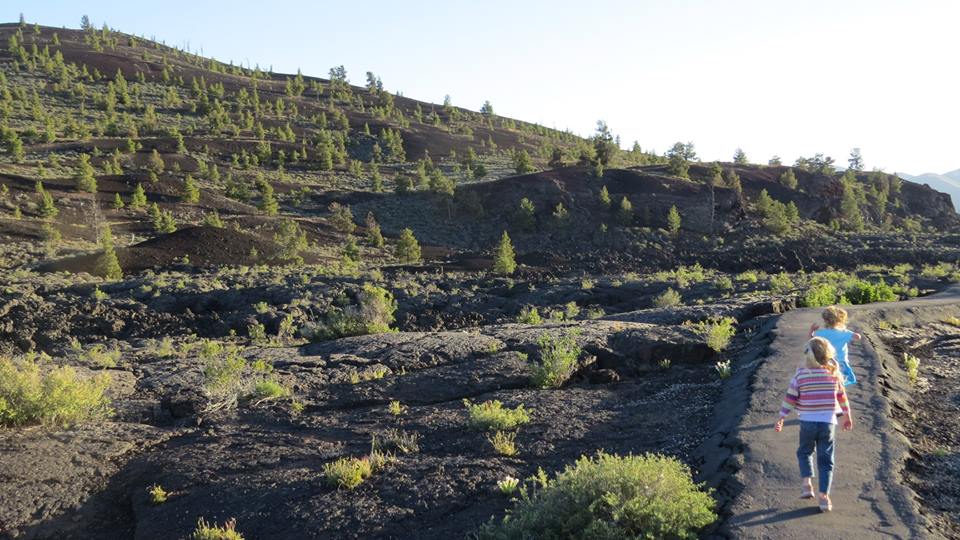 News Release Date:
April 1, 2015
Contact: Ted Stout, 208-527-1335
ARCO –Craters of the Moon joins parks, programs and partners across the country to encourage everyone to find their park and share their stories online at FindYourPark.com. Launched yesterday by the National Park Service and the National Park Foundation, Find Your Park is a public awareness and education campaign celebrating the milestone centennial anniversary of the National Park Service in 2016 and setting the stage for its second century of service.

Find Your Park invites the public to see that a national park can be more than a place -- it can be a feeling, a state of mind, or a sense of American pride. Beyond vast landscapes, the campaign highlights historical, urban, and cultural parks, as well as the National Park Service programs that protect, preserve and share nature, culture, and history in communities nationwide. TheFind Your Park campaign shines a powerful spotlight on the depth and breadth of the parks, and all public lands, in communities nationwide and the work the National Park Service does every day with our partners.

"Find Your Park" is also the theme for this year's National Park Week, April 18 –26. We invite you to walk through a lava flow, explore a lave tube cave or spend the night in a volcano.These are just some of the suggested experiences you can read more about at Find Your Park. Entrance fees will be waived on April 18 and 19 and a special Nature Journaling workshop will be presented by this year's artist-in-residence Poo Wright-Pulliam on April 18. Contact the park to sign up for this free event: 208-527-1335. Younger visitors are encouraged to earn their "Lunar Ranger" patch on Junior Ranger Day and every day at the Craters of the Moon Visitor Center.

"The loop road, campground, caves and all of our trails are open early this year due to a mild winter." said Dan Buckley, Park Superintendent, "We encourage those who have been here before to return for another visit and those who have never been to Craters of the Moon to find their park right here in Idaho."

Experience all of national parks in Idaho: City of Rocks National Reserve, Craters of the Moon National Monument, Craters of the Moon National Preserve, Hagerman Fossil Beds National Monument, Minidoka National Historic Site, Nez Perce National Historical Park, Yellowstone National Park

Visit www.NationalParkWeek.org to learn more about how you can join parks, programs, and partners in celebrating National Park Week across the country.
About the National Park Service. More than 20,000 National Park Service employees care for America's 407 national parks and work with communities across the nation to help preserve local history and create close-to-home recreational opportunities. Learn more at www.nps.gov.