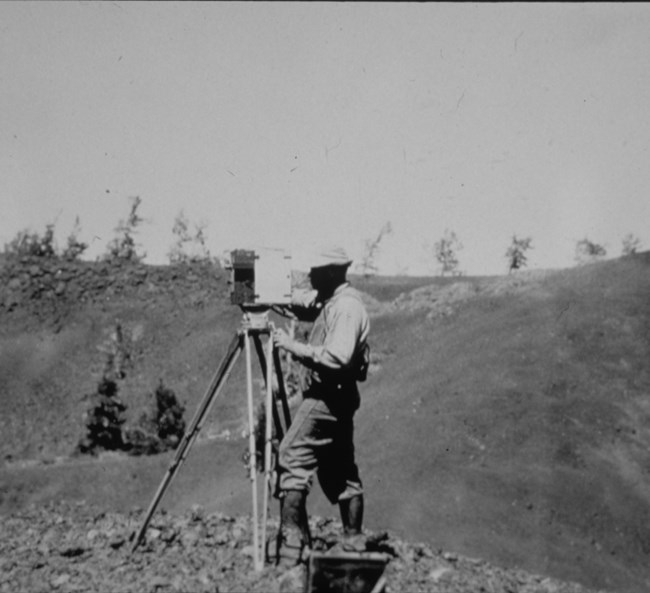 "A place of color and silence" is how Robert Limbert described Craters of the Moon's haunting landscape in the early 1920s. To this day light, color, and solitude continue to define the Craters of the Moon experience. These qualities also inspire ideas expressed through photography, painting, sculpture, writing and other forms of art.
The monument's Artist-in-Residence program began in 2010. During the residency artists develop works that express various facets of Craters of the Moon while honing their craft in a one-of-a-kind location. They also share different park meanings with the public through lectures and workshops.
Residences generally run 2-4 weeks with negotiable start and end dates. Artists from a variety of mediums are encouraged to apply, including: photographers, sculptors, painters, composers, and writers. Selections are made by a panel of park and partner staff who consider artistic merit, relevance of Craters of the Moon to the artist's work, proposals for public outreach and interaction, and appropriateness for a national park residency. Click on the link below for more information and to apply for a residency.

Please note that a candidate has already been chosen for 2019 and the earliest that new candidates will be considered is 2020.