Art in the Park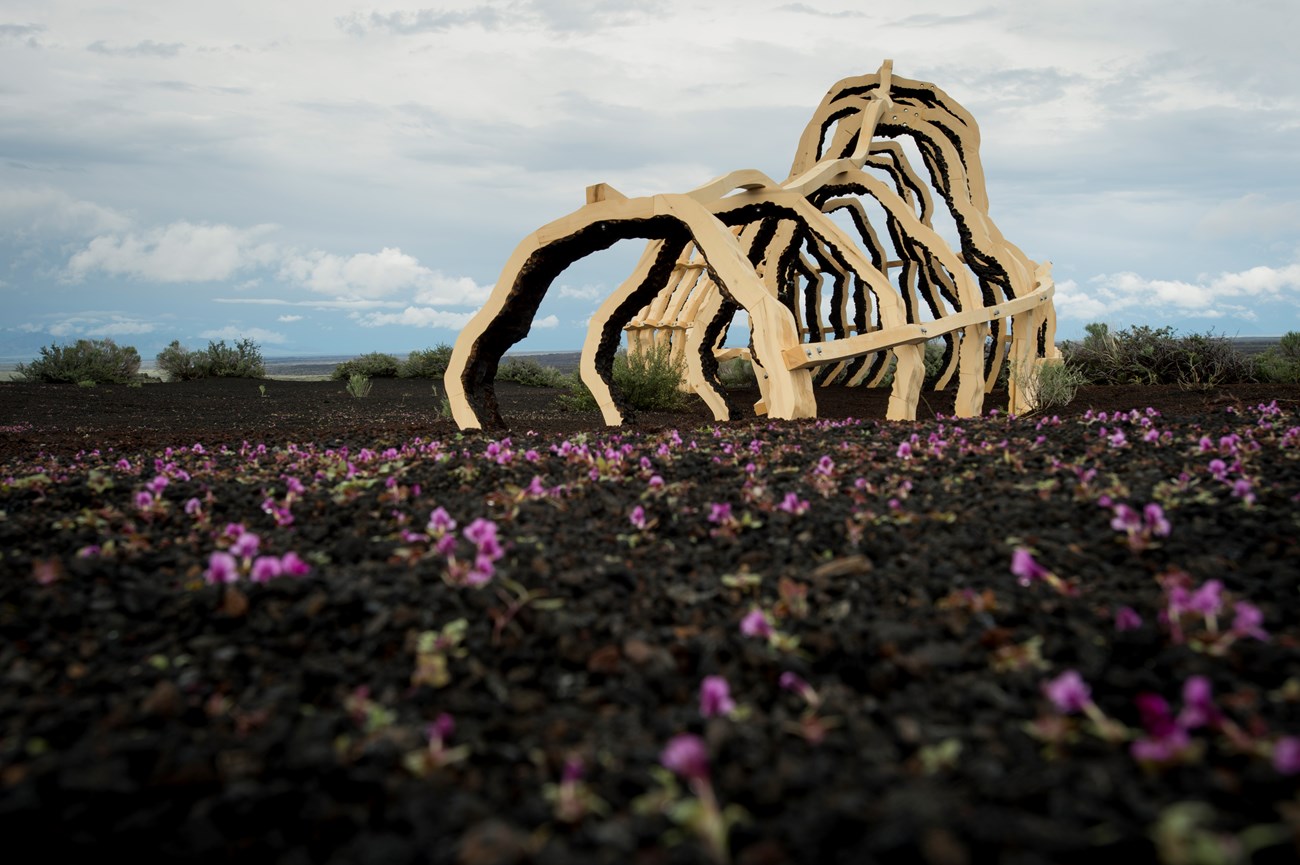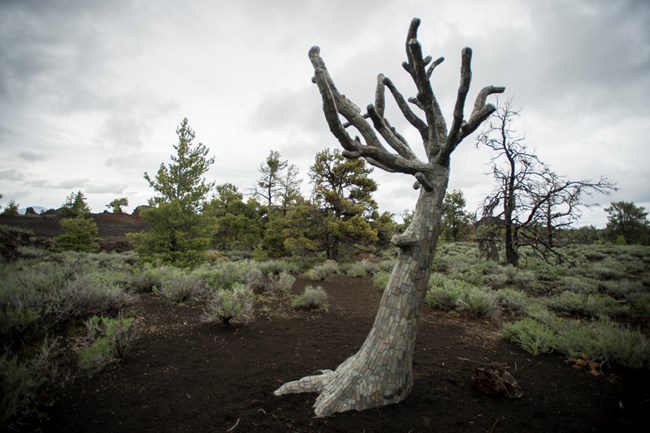 Artists have played a vital role in national parks since the 1870's when famed Hudson River painters documented the majestic landscapes of the west—places destined to become the first national parks. This tradition continues today in many units of the National Park System including here at Craters of the Moon National Monument and Preserve.

In celebration of the National Park Service Centennial in 2016, staff at Craters of the Moon partnered with the Sun Valley Center for the Arts to provide a special art exhibition in two places. Specially commissioned sculptures were featured at the park (images above and left) and a multi-artist exhibition was displayed at the Sun Valley Center in Ketchum. After spending the summer at Craters of the Moon, the sculptures were moved to their permanent homes along the Wood River Trail (just south of River Run) and in Little Park in Ketchum. Learn more about the sculptures.
Artist-in-Residence Program

Since 2010, park staff have invited artists to the park for short-term residencies. Find out more about the creative work of participants and how to apply for a residency.
Last updated: January 13, 2022