Art in the Park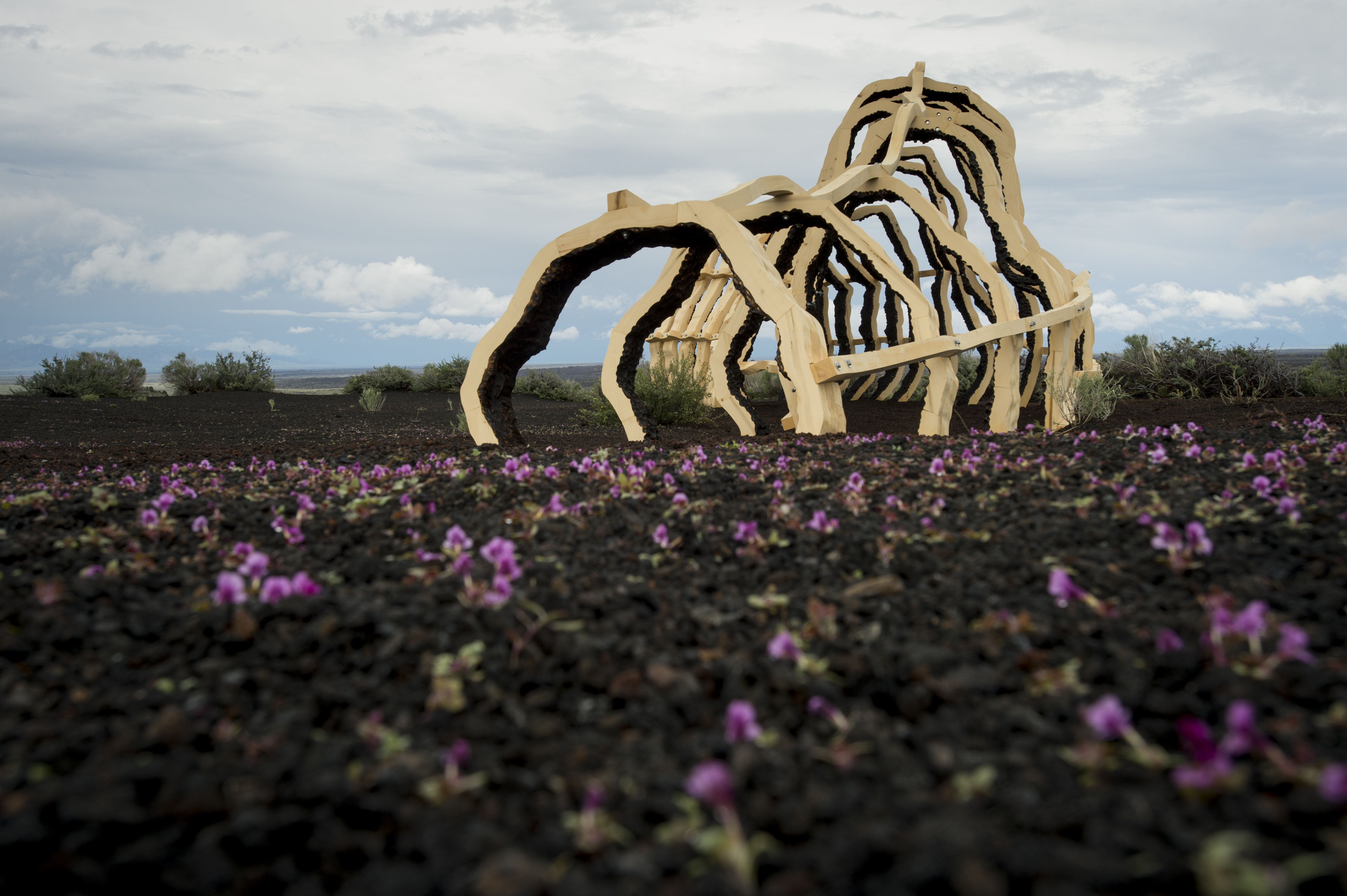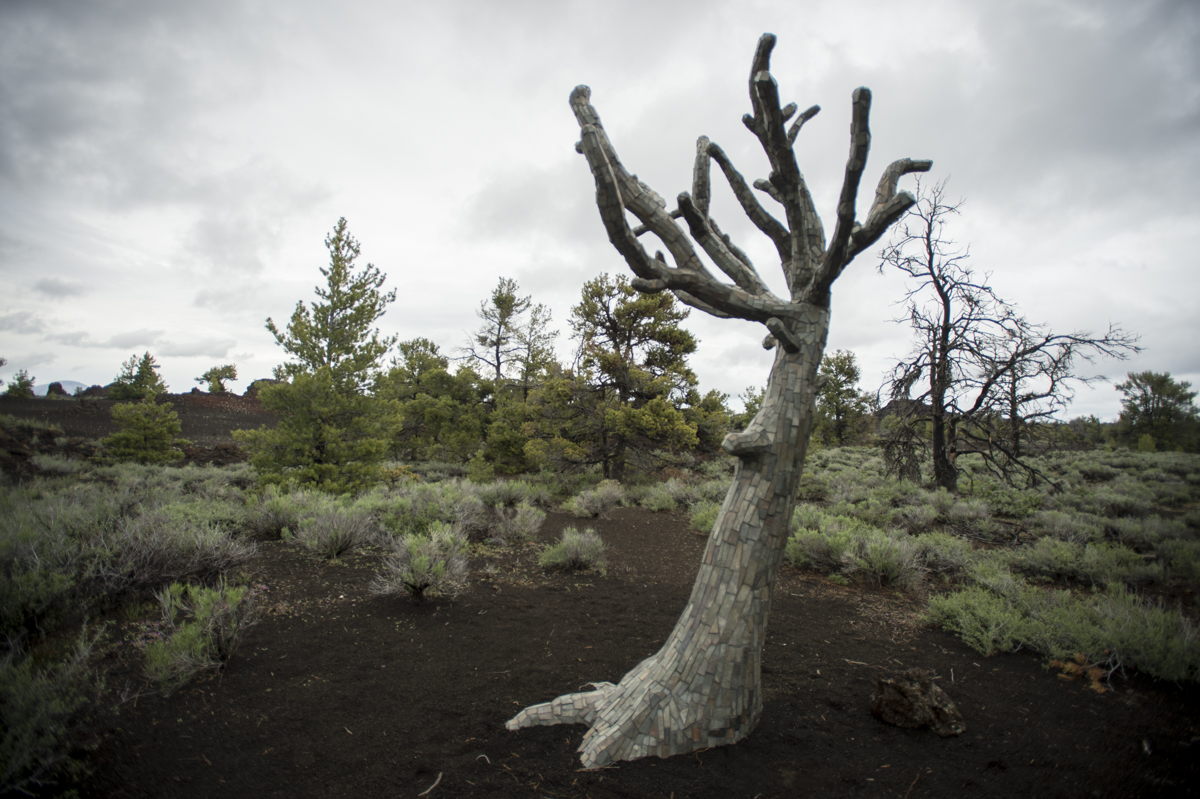 Artists have played a vital role in national parks since the 1870's when famed Hudson River painters documented the majestic landscapes of the west—places destined to become the first national parks. This tradition continues today in many units of the National Park System including here at Craters of the Moon National Monument and Preserve.

In celebration of the National Park Service Centennial in 2016, staff at Craters of the Moon partnered with the Sun Valley Center for the Arts to provide a special art exhibition in two places. Specially commissioned sculptures were featured at the park (images above and left) and a multi-artist exhibition was displayed at the Sun Valley Center in Ketchum. After spending the summer at Craters of the Moon, the sculptures were moved to their permanent homes along the Wood River Trail (just south of River Run) and in Little Park in Ketchum.
Artists in Residence
"A place of color and silence" is how Robert Limbert described Craters of the Moon's haunting landscape in the early 1920s. To this day light, color, and solitude continue to define the Craters of the Moon experience. These qualities also inspire ideas expressed through photography, painting, sculpture, writing and other forms of art.
The monument's Artist-in-Residence program began in 2010. During their residency artists develop works that express various facets of Craters of the Moon while honing their craft in a one-of-a-kind location. They also share different park meanings with the public through lectures and workshops.
Residences generally run 2-4 weeks with negotiable start and end dates. Artists from a variety of mediums are encouraged to apply, including: photographers, sculptors, painters, composers, and writers. Selections are made by a panel of park and partner staff who consider artistic merit, relevance of Craters of the Moon to the artist's work, proposals for public outreach and interaction, and appropriateness for a national park residency. Follow this link for more information or to apply.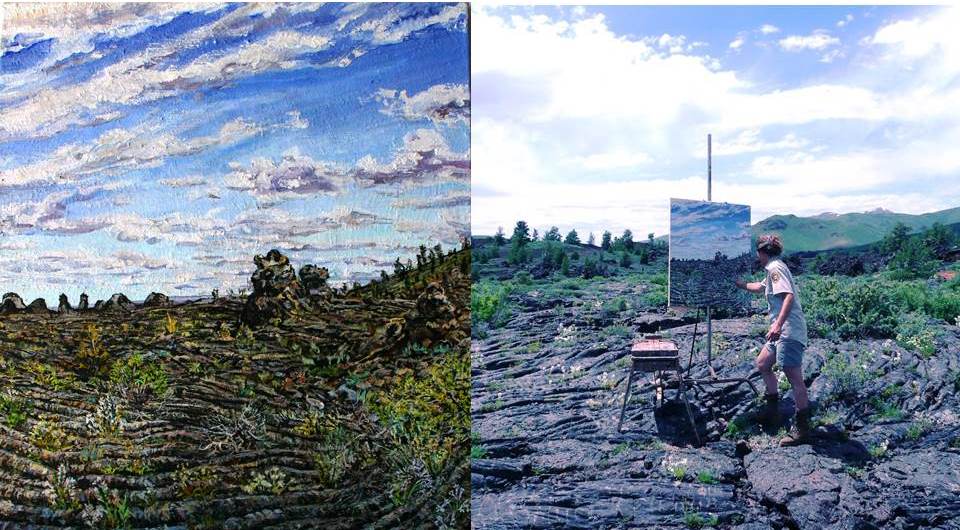 2010 Cindy Tower

Cindy created dramatic textured paintings of the lava landscape. We were pleased that several of her works were featured in the Sun Valley Center art show in 2016.

2013 Shelly McCarl

Idaho artist Shelly McCarl focused on the dream-like winter landscapes of Craters of the Moon.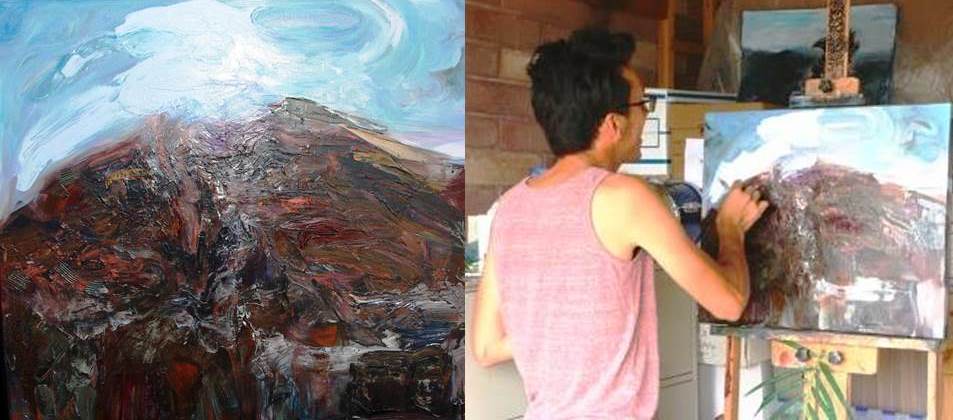 2014 Israel Aguilar Pacheco


Israel focused his paintings on features found in the Craters of the Moon Wilderness during the 50th Anniversary of the Wilderness Act.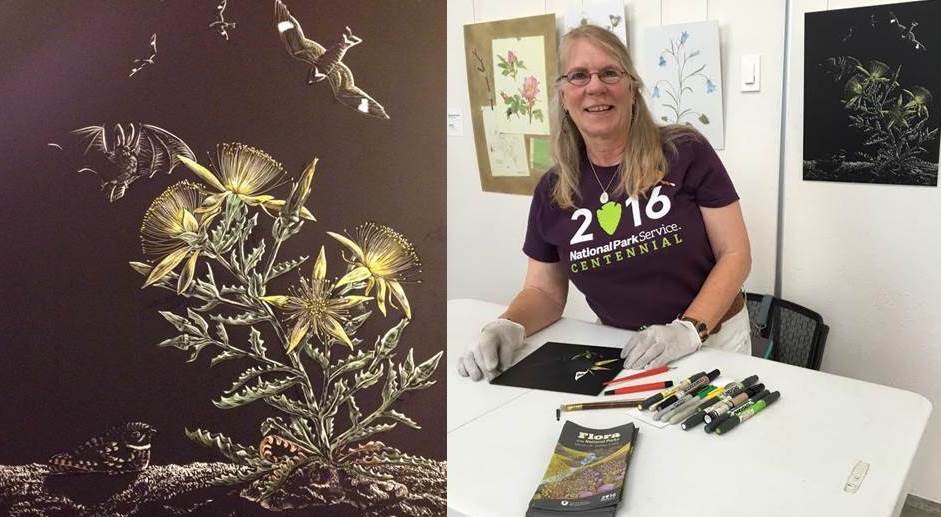 2015 Poo Wright-Pulliam



Poo's work concentrated on the flora and fauna of Craters of the Moon. The art work shown, "Night on the Moon", was chosen to be part of a special exhibit on the Flora of the National Parks at the U.S. Botanic Garden in 2016.
Last updated: July 26, 2017