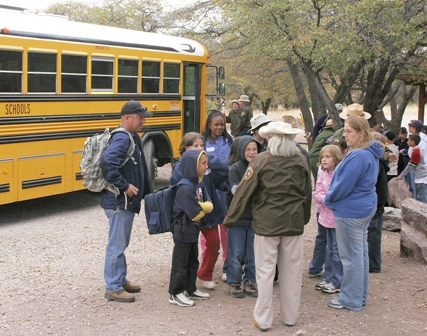 A field trip to Coronado National Memorial can add a new dimension to your classroom studies and reinforce what you are teaching your students.
Free ranger-led field trips are available for spring 2015. Self-guided field trip opportunities are available year-round. Visit our Coronado Education website for more information about these opportunities.
Please call the Education Coordinator at 520-366-5515 x2310 if you have any questions, or e-mail us.