Basic Information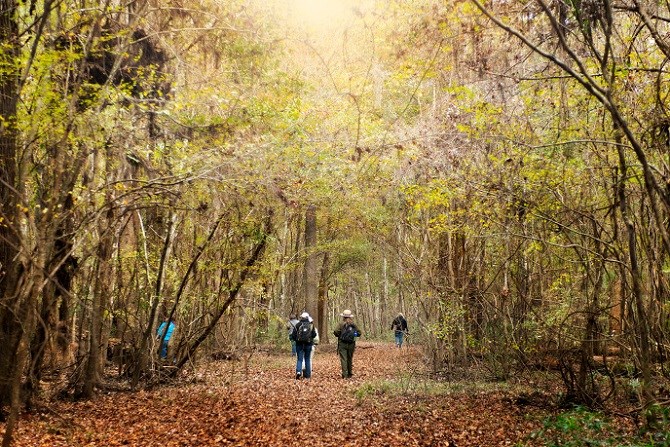 Welcome to Congaree National Park!
Are you planning a trip to the park? Here are some things you will need to know:
Welcome to the Wilderness
Congaree National Park contains over 20,000 acres of federally designated wilderness that visitors can explore by either foot, kayak or canoe. In order for you to have a pleasant and enjoyable experience please keep the following in mind:
Cell phone reception within the park is unreliable and may not be available where you are hiking or paddling.
If hiking or paddling into the backcountry, leave an itinerary behind or let someone know what your intended route is in case of an emergency

Be prepared for your wilderness adventure with the proper clothing and footwear, and carry essentials such as water, snacks, a first aid kit, a map and a compass.
Check the forecast before getting on the road. Conditions can change rapidly within the park.
Flooding can happen with little or no warning, so make sure to check water levels for Cedar Creek and the Congaree River.

During the summer, insects such as mosquitoes can be quite bothersome. Remember to bring insect repellent to avoid being bit.
Last updated: May 28, 2020