Camping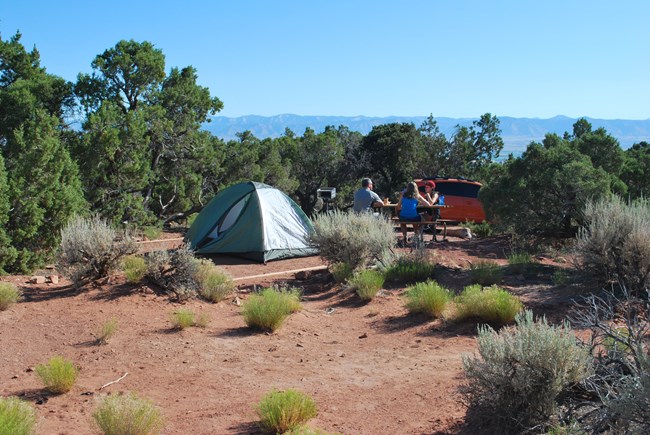 Looking to spend a night in the desert? A site in the Saddlehorn Campground, or hiking out into the backcountry, are two ways to do it.

Saddlehorn Campground is the monument's only established campground. There are three loops with 80 sites. Loop A is open year round. For campground information, visit the Saddlehorn Campground page.

Backcountry camping is the other option. Grab your pack and head out on a trail to camp under the stars. A free backcountry permit is required in order to camp, and may be obtained at the visitor center. Water is not available in the backcountry, even during spring runoff, due to a high Selenium content. Remember to take plenty of water with you: one gallon (4 liters) per person is recommended per day in the summer months. Pets are not allowed in the backcountry.

Camping in pullouts or along the roadside is not allowed. There are other camping options outside of Colorado National Monument. Check with Grand Junction Visitor and Convention Bureau and the City of Fruita for details on private campgrounds. James Robb State Park, near the Monument's Fruita entrance, has a campground near the Colorado River. Some sites have hookups.
Nearby national park information can be found on the Nearby Attractions page.


Last updated: September 10, 2022