Backcountry
Camp overnight in red rock country! Colorado National Monument is the eastern gateway into the Colorado Plateau. Across the mesas or in the hanging canyons, your peaceful night will be shared with coyotes, stars, and the smell of sagebrush.
COME TO SADDLEHORN VISITOR CENTER FOR YOUR BACKCOUNTRY PERMIT
Backcountry Camping Regulations
A backcountry use permit must be in your possession while traveling in the backcountry. Regulations are in effect to protect park resources and reduce visitor impacts. It is the responsibility of all trip participants to know and obey the following regulations while in the backcountry.
Group size is limited to 7 people.
Campers must camp 1/4 mile or more from any road or developed facility and 150 feet or more from any trail. Camping is not permitted in any streambed.
No fires, with the exception of gas or alcohol camp stoves, are permitted in the backcountry.
Pets, bicycles, motorized equipment, and other intrusive devices such as radios, generators, etc., are not allowed in the backcountry.
All items, including trash, must be packed out. Campsites should be left in the natural condition as they were found.
For human waste disposal, dig a 6-inch to 8-inch deep cat hole 300 feet from water sources and campsites. Pack out toilet paper.
In any calendar year, backcountry campers are limited to 14 overnight stays, whether accrued consecutively or in any combination of separate visits. Single trips are limited to 7 nights.
Water is not available in the backcountry, even during the spring runoff. Springs, streams, and pools may contain harmful substances like selenium or bacteria like Giardia.
Remember to take plenty of water: one (1) gallon (4 liters) per person is recommended per day in the summer months.
Wildlife may be attracted to food and other items with an odor, such as soap, lip balm, or deodorant. Storing food in a bear can or other secure container is recommended. Don't store food or items with an odor in your tent.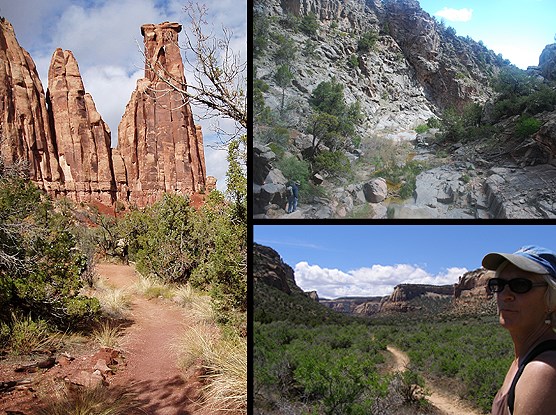 Last updated: November 7, 2020