Alerts & Conditions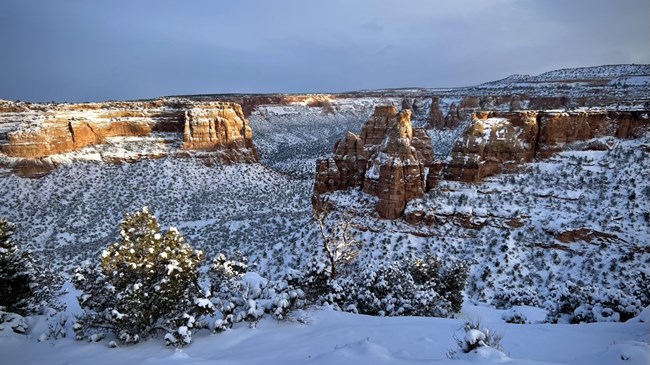 Current Conditions

All areas within the Monument are open.

On Monday, March 27th, contracted work to replace fixtures in the monument's restrooms will begin. The restrooms at Saddlehorn Campground and Picnic area will be closed in stages during construction. Portable toilets will be available during the closure. For campers, the restrooms at Loop A and B won't be closed at the same time. One will stay open while the other is being worked on. The project is scheduled for completion by April 30th, 2023.

There is a trail restoration project underway for the upper part of Monument Canyon, which will be completed in 2023. Some closures of the upper portion of the trail may be necessary. The project website has information on work schedules and closures.

Saddlehorn Amphitheater is undergoing a restore and rebuild process. Construction will keep this area closed until the project is completed. Work is underway beginning mid-2022 and continues through 2023.
Last updated: March 26, 2023