Independence Day Tradition
Colorado National Monument is an international park. Visitors from across the world come for a once in a lifetime event - that happens every year - the raising of the stars and stripes on top of a 450-foot tall monolith named Independence Monument.
John Otto could think of nothing better than to advertise Monument Canyon from a flag waving on top of the 450-foot tall Independence Monument. He worked day after day for several weeks pounding iron pipes and carving out footsteps into solid rock to make it possible for any brave soul to get to the top. After successfully getting to the top of Independence Monument for the first time on June 8, 1911, John Otto started his tradition of raising an American flag on top of Independence Monument every year on the Fourth of July.
Today, the Mesa County Technical Rescue Team climbs and raises the American
flag just like John Otto did 101 years ago.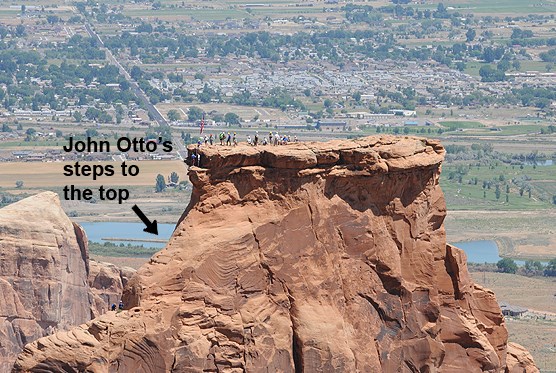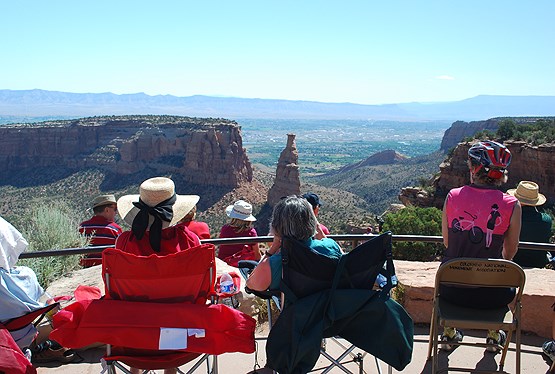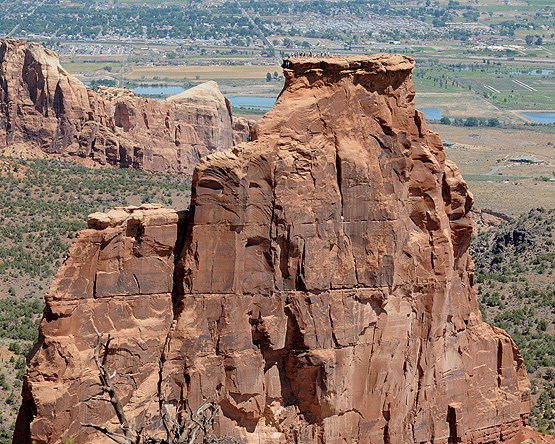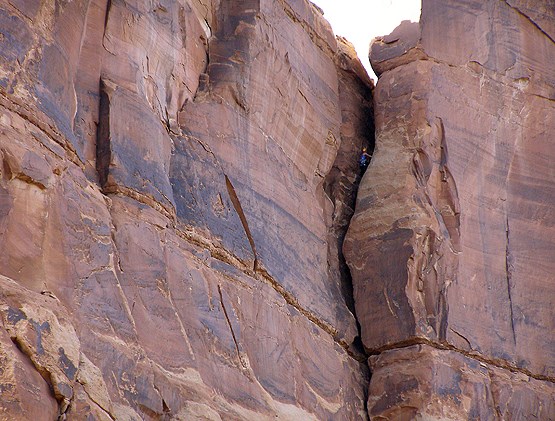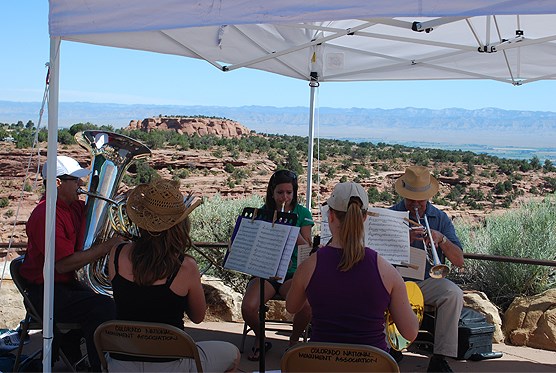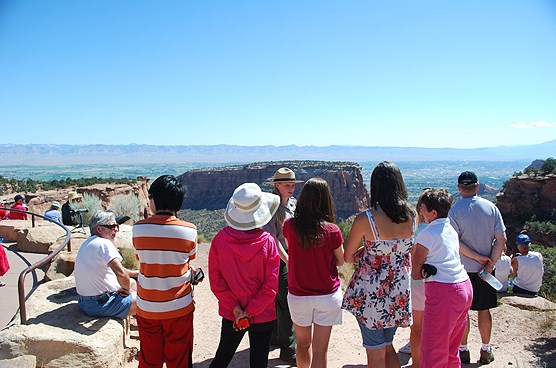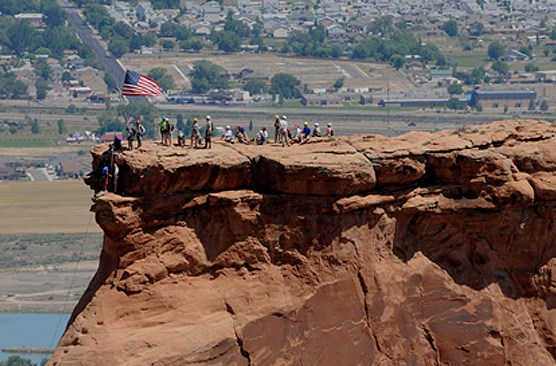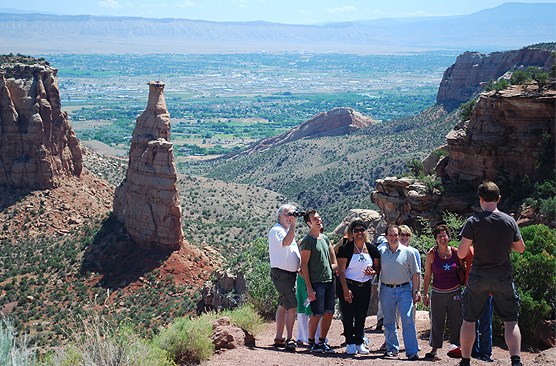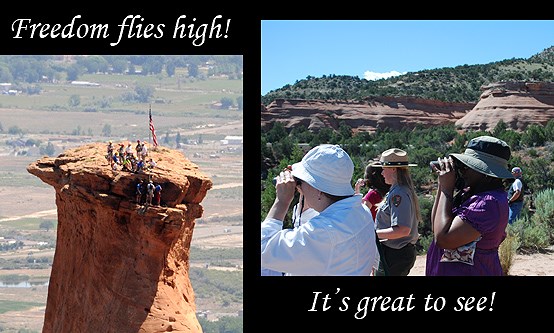 Last updated: February 24, 2015